Executive Interview
Energy Council sees worsening underinvestment in oil and gas
But CEO Miller says surge in Middle East and Asia funding, creative solutions and 'nuanced' approach to transition offer hope
Published 19 October 2023
Financing oil and gas projects has become the industry's Achilles' heel, leading to chronic underinvestment. Speaking to Petroleum Economist, Energy Council CEO Amy Miller warned that, while the trend is likely to worsen, a surge in funding from the Middle East and Asia, creative solutions, and tying projects to energy transition goals all provide pathways to success. Miller talked up the crucial role that gas will play in the long run, not just in terms of a stable and secure supply but also in meeting decarbonisation goals. The Energy Council, which connects executives to finance energy investments and hosts the World Energy Capital Assembly in November, sees a huge role for the oil and gas majors in making the transition work.
How has the role of financing in oil and gas projects changed, and how is it likely to evolve? 
Miller: Financing in the oil and gas industry is a huge challenge at the moment. There has been chronic underinvestment into the industry over the last decade, and it is only getting worse as many of the world's larger banks start to shy away from long-term energy projects—partly because of activist-led campaigns that are trying to discourage investment into hydrocarbons and also partly because of the market itself. Historically, reserve-based lending (RBL) was probably the most attractive debt capital for oil and gas companies. But as more and more banks start to pull out of those RBL syndicates, the cost of capital for the remaining banks has increased. And then it suddenly no longer becomes the cheapest form of finance. The equity capital markets have historically always been a challenging space for the oil and gas sector to raise capital, and some of the oil and gas names we come across are consistently underperforming against other sectors. But there are some examples of success. Last year, we saw a positive equity capital market development. The $300m IPO of Ithaca Energy on the London Stock Exchange was the largest IPO in the UK in 2022 and one of the five largest IPOs across Europe. If we look to the future, using that as an example, there is some good news. But while capital requirements may have changed and money might be harder to find, funding does exist. You just have to look for it a little bit harder.
There is a surge in financing coming into Europe from the Middle East and Asia, where the banks are a little less constrained by ESG requirements. It might not have the same kind of scale as funding from some of the other lenders, but they have much more freedom to invest as they wish. Traders are also playing a huge role in plugging gaps in the capital structure, and even private equity seems to be making a bit of a comeback in the US over the last couple of months. What we are seeing from our investor members is that the approach to funding oil and gas projects is becoming a bit more nuanced as opposed to just a flat-out 'no' on hearing the words oil or gas. As an oil and gas company, if you can showcase your transition journey—even if your net zero goals are not perfect—if you can show that you are headed in the right direction and you can back it up with the right metrics, then you can still be really attractive to investors and funders.
So, you have hope for the future?
Miller: Yes, I do. We are starting to see some really interesting creative financing mechanisms. For example, in the US, Riverstone and Vitol have clubbed together to create a private credit fund to provide upstream financing, which is working as a replacement to some of the RBL financing that is starting to come out of the market. These examples are really showcasing a creative way of working for financing and being able to find ways to finance projects that perhaps are less traditional, and perhaps are harder to find, but are still there.
There has been a lot of talk about the tension between energy security on the one side and sustainability on the other. What is your take? 
Miller: It is so complex. And they are arguably as important as each other. But after the start of the Russia-Ukraine war, the energy transition—which had been at the forefront of people's minds before and during Covid—entered a period of uncertainty. These geopolitical and supply pressures took away some of the advances we had made in lowering emissions. A challenging energy supply or a weak storage capacity—which is the situation that we have in in Europe—may trump everything else. At the start of the year the Energy Council ran a survey asking an oil-and-gas-centric audience to rate, on a scale of one to three, the importance of energy security, affordability and transition. Surprisingly—or maybe unsurprisingly—energy transition came last on that list.
Clean energy is perhaps something that can really be thought about only when we find ourselves in a more privileged situation. There are millions of people without access to any energy sources at all, so the transition needs to be approached in a realistic way. The focus now is on sourcing a diversity of energy—and oil and gas are part of that mix. That is the solution to energy security. We have entered a more pragmatic era, where we all absolutely understand and advocate the need for the energy transition and a commitment to curbing world temperatures, but we know this needs to be done in a smart, measured way, where oil and—in particular—gas still form a significant part of the energy mix. But traditional oil and gas providers have to also commit to decarbonising their processes, lowering their asset emission profiles and reimagining the supply chain they work in to support the energy transition.
We do not talk enough about the fact that the majors are among the largest investors in the world in clean, low-carbon energy and decarbonisation technologies.
Coal becomes more acceptable when energy security is on the line, and greener goals are sidelined. What are your thoughts specifically on gas—which has been termed a bridging fuel, a transition fuel, a baseload fuel, a hydrocarbon and a fossil fuel—in terms of its role in the energy transition?
Miller: Gas is all of those things you mentioned. In terms of coal and the impact of the energy security crisis, we mustn't forget that last winter, countries in Europe turned back on their coal-fired power plants. I read recently that a global switch from coal-fired power to gas power alone would reduce global CO₂ emissions by something like 15% and that, over the last five years, replacing coal with natural gas has cut global CO₂ emissions 100 times more than all of the electric cars in the world. So gas paired with renewables allows us to achieve some of the lowest emissions we have had since 19th century levels. I would go as far as to say that gas is the answer to a smart, pragmatic and secure transition. Obviously, many people are advocating for renewable energy, and while I do not disagree with that, I do not think it can be the sole solution to future energy needs given the intermittent nature of renewables and the general cost of implementation. It does limit its contribution to only a relatively small share of the energy mix at the moment, and even as that share gets bigger, the population is growing too. So that mix needs to evolve, and I do not think it is feasible without gas. You know, when the sun is not shining or the wind is not blowing, gas is an ideal complement. It is reliable, affordable and sustainable.
What about oil's role in the transition? 
Miller: Every oil and gas company is working hard to put together their transition plans. If you are an oil-led company or if you are a gas-led company, your focus areas and your commitment to the transition are the same. It just maybe takes longer or it looks different. From everyone that we speak to, there is a role for oil—but it needs to factor in the transition as a part of that.
Hydrocarbons are the lifeblood of most energy companies at the moment. How does a company balance between these kind of pushes to decarbonise and profits and return on investment, especially when you have this financing issue?
Miller: For the majority of the majors—if not all of them—their core business is still oil and gas production, but we do not talk enough about the fact that the majors are among the largest investors in the world in clean, low-carbon energy and decarbonisation technologies. BP at the last count committed $5b/yr to clean energy investments by 2030, and Shell a similar amount. TotalEnergies has agreed to channel 10% of its revenue towards clean energy investments, and even ExxonMobil in the US—which perhaps has fewer ESG requirements and ESG headwinds—has highlighted $15b of investment into clean emissions technologies. There are hundreds of examples of initiatives that focus on commercialising and scaling up these net-zero technologies—anything from carbon offset programmes to addressing Scope 2 and 3 emissions. Gas combined with CCUS can be used to decarbonise gas production. Hydrogen is a much-talked-about technology, although it is perhaps not as commercially advanced as we might like it to be. And there has been new regulation and prohibition on gas flaring, which has led to a drop in emissions, companies are also finding efficiencies through digitalisation and new technology as well as  carbon offsets. It is often the profitability of the traditional hydrocarbon business that is allowing for the investment in, and advance of, cleaner technologies, and these major companies are finding a balance between the two.
What about scalability and cost in these projects, and decarbonising upstream operations?
Miller: Some of these projects at the moment are not scaled. They can be scalable, but it takes a lot of money, and we come back to that investment and financing question. If the project has a CCUS lens, financers and lenders need to rethinkhow they are assessing projects and funding. Certainly, the oil and gas companies we speak to who have more of a sustainable lens with things like hydrogen and CCUS, are finding it easier to receive funding. But I do think there needs to be a shift in mindset. I want to use a couple of smaller companies as examples on what is being done in the upstream to decarbonise. We talk a lot about the big players, but there is decarbonisation happening at every level—big and small companies. In the Middle East, for example, Crescent Petroleum has become one of the first in the industry to achieve carbon-neutrality across its operations, and it has also reduced gas flaring by nearly 80%. Its flaring is now 0.12% of production and its aim is for zero. In Africa, an indigenous company called Seplat is in the process of decarbonising upstream operations and looking at alternative renewable sources to displace diesel power generators. And in Australia, Santos has formed an energy solutions arm charged with developing clean fuels. The company's carbon-capture project is called Mamba. It is a $220m project and is expected to start up next year. In the North Sea, closer to home, Viaro Energy is in the early stages of several CCS storage projects. And rather than going down its regular traditional decommissioning route—which is very CO₂ intensive—with some of its fields, it is looking to repurpose the asset as a CCS project. There are lots of other examples in in the North Sea, like Viking and Acorn. And then there is the Oil and Gas Climate Initiative, led by 13 international and national oil companies, which supports capital and research and development into net-zero technologies. We are really seeing oil and gas companies of every shape and size take the transition journey really seriously.
What are your final thoughts on the energy story?
Miller: I am really passionate about making sure we are thinking about the oil and gas industry in a more positive way. The industry plays a crucial role in emissions reduction, and industries are adapting and redefining their roles in the transition and showing so many different pathways to decarbonisation. But one of the issues is that, as an industry, we are doing that really quietly. We do not have a strong narrative around the value we have in decarbonising energy systems. The debates around the value that oil and gas companies have has become a one-sided conversation from activists and has created a lack of energy literacy among the wider public and the media. ADNOC CEO Sultan Ahmed al-Jaber, the host of COP28, said back in 2021 that, in order to prepare ourselves for the energy system of tomorrow, we have to support and invest in the energy systems of today. That is so powerful, because there are countless examples of real innovation and real change in today's energy systems. But the overriding narrative continues to be oil and gas vilification. The industry has so many resources and so much expertise in science and technology, and I am sure there is more we can do to educate and advocate and bring positivity back to the space—which would then also have a strong influential impact on an increased amount of funding. Funding those changes and funding that industry shift is so important. If we do not do it properly now, it is only going to come back and bite us later.
Executive Interview in Partnership with PE Media Network
PE Media Network is the modern multi-media, multi-channel option for energy industry information and communication. It brings together three streams of value-add subscription content—Petroleum Economist, Carbon Economist, and Hydrogen Economist—PE's 30-year experience in cartography and infrastructure data, and the PE Events' roster of focused boutique forums on specific underserved elements of the industry.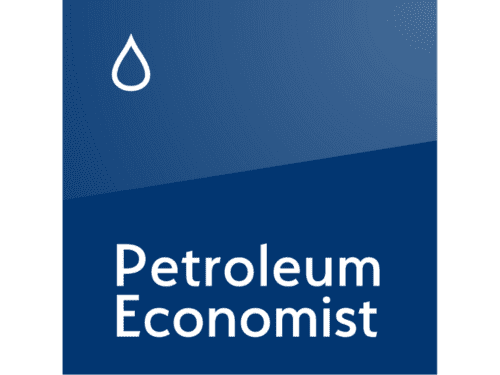 World Energy Capital Assembly
Returning to London in November 2024
The meeting place for senior energy executives, investors and financiers to connect and do deals.
You might also be interested in
Find out who the winners were at the 2023 Energy Council Awards of Excellence. read more