Minerals & Royalties Portfolio Strategies: Diversification vs Specialization
Tuesday 15 September 2020 | 09:00 CST
For the longest time, minerals & royalties companies looked to build diversified portfolios across multiple States, basins, and commodities.  As institutional money started flowing into the space over the last 5-6 years, it then became vogue to build rifle-shot portfolios in order to increase optionality for future exits (asset sale or IPO).  After COVID-19 and the Oil Price War disrupted US Shale, many are now seeing advocating the benefits of building a diversified strategy again.  
Commodity Mix vs. Only Gas or Oil
Fee Mineral Only vs ORRIs, NPIs, and Minerals
Unconventional vs Conventional
Undeveloped vs PDP
Multi-Basin vs One Basin
Lots of Operators vs A Few Operators
In Favor of Specialization
Jacob Nagy
Co CEO, Avant Natural Resources
Jacob Nagy brings more than a decade of experience in oil and gas investment management and transaction advisory.  Most recently, Jacob served as Partner and Managing Director at Petrie Partners, a boutique energy investment bank.  Over the course of his career, he has successfully completed more than 80 transactions with an aggregate value exceeding $40 billion. Jacob earned a bachelor's degree from Rice University and was recognized by Oil & Gas Investor as a Forty Under 40 honoree in 2018.
Ran Oliver
Co-President & CEO, Viking Minerals
Ran acts as Co-President and CEO of Viking Minerals, primarily overseeing strategic planning and management of the company's investments. Before co-founding Viking Minerals in 2012, Ran spent eight years working on the acquisition and management of a $200MM real estate portfolio, and serving as a director at Valliance Bank in Oklahoma City. In his free time, he enjoys golf and the great outdoors with his wife and three children.
In Favor of Diversification
Derren Geiger
CEO & Portfolio Manager, Cornerstone Acquisition & Management Company
Mr. Geiger is responsible for all of the day-to-day operations of the Caritas Funds, including risk management and asset valuation. In addition, Mr. Geiger analyzes all private oil and natural gas royalty transactions for potential acquisition and heads up the Investment Committee.  Mr. Geiger joined the Cornerstone team in 2005 as a Senior Analyst for the Caritas Funds.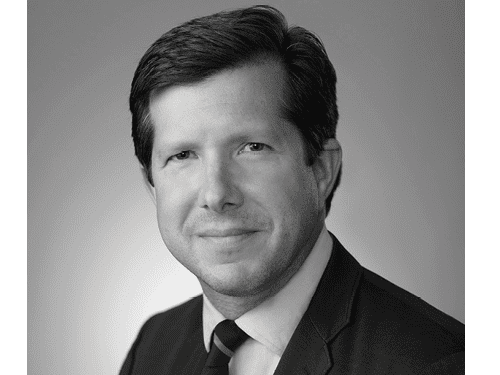 Kevin Lorenzen
Co CEO, Momentum Minerals
Kevin Lorenzen is a founder and Co-CEO of Momentum Minerals, LLC, where he is responsible for deal generation, land and legal and overall management of the portfolio. Prior to starting Momentum, he was a Portfolio Manager at Apollo Global Management, where he launched the minerals and royalties platform, forming Apollo Royalties Management alongside senior partners of Apollo Natural Resources Partners.