POSTPONED| NYSE, NEW YORK CITY
NEW YORK ENERGY CAPITAL ASSEMBLY
The Go-To Meeting for Energy Financiers & Investors To Define, Realign & Execute
Their Energy Investment Strategy.
Download the agenda
Book Now
In Partnership with NYSE, the Energy Council is excited to return to New York in January 2022 to bring together 200+ decision makers from institutional investors, private equity funds, E&P companies & emerging clean tech companies as they look to collaborate and navigate the evolving energy investment landscape as a result of the disruption brought about by the energy transition.
Due to the surge in COVID-19 cases in New York, it is with regret that we have taken the decision to postpone the New York Energy Capital Assembly to a later date.
We are continuing to monitor the situation with the NYSE and are waiting until we have more certainty to confirm a new date.
5+ hours of networking
Join 100 CEOs & CFOs from Oil & Gas companies, 100 Energy Investors and 50 Clean Tech Companies all under one roof at the NYSE
New Workshop Format
This year we will be launching a brand new workshop format designed to maximise 1-2-1 interaction between panellists and attendees
VIP Drinks Reception
Come and join us at 4pm to watch the Closing Bell before we head down to the Trading Floor of the NYSE for a drinks reception to round off the day.
The Evolving Energy Investment Landscape: Addressing Portfolio Diversification & Climate-Related Risk Management Strategies
Restoring the Faith: Understanding the Business Resilience and Competitive Positioning of Energy From a Long-Term Perspective to Win Over and Educate the Generalist Investor
Standing Out From the Crowd: Leveraging Third Party Certification to Verify ESG Performance & Develop a Competitive Advantage
Workshop 1: Third Party Certification
Thinking Outside the Box: Devising Creative Financing Strategies to Create More Optionality Around the Exit
Workshop 2: O&G Financing Strategies
Demystifying 'ESG Investing': Agreeing On An Appropriate Definition of ESG To Develop an Environmentally, Socially AND Financially Sustainable Energy Investment Strategy
Workshop 3: ESG Spotlight
Energy Transformation vs. Energy Innovation: Making Sure That Your Next Investment Will Be Fit For Purpose in the Energy Systems of the Future
Workshop 4: Energy systems of the future
NYSE Closing Bell & Drinks on the Trading Floor
Delegate Pass
Includes access to all workshops
Keeping You Safe at New York Energy Capital Assembly
To access NYSE all guests must be fully vaccinated & verify vaccination status via the CLEAR app.
All Fully vaccinated visitors at NYSE:
Will not be required to wear a face covering or maintain a distance of six feet between other fully vaccinated persons.
Domestic guests must download the CLEAR app and register their vaccine before arriving at 11 Wall Street.
Events team will ask guests to present their CLEAR app upon arrival.
Find out more about how to create your health pass with CLEAR below.
Previous Speaker Interviews
Meet Kevin Price
We have seen the entrance of many Private Equity backed independents into the US GOM, and the expansion of some traditionally shallow shelf focused players further out into the deep water, deep rock plays.
Meet Indy Chakrabarti
Machine learning continues to be the key technology that can unlock efficiency gains through automation, from the factory floor to the field and the subsurface.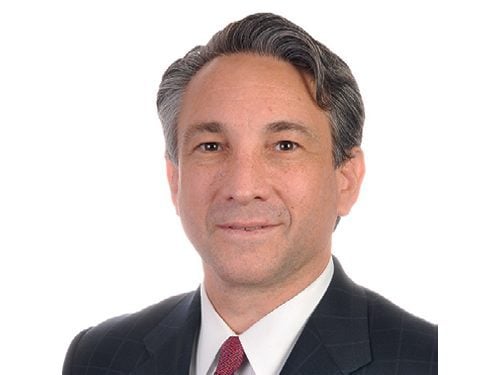 Meet JP Hanson
Public equity markets have allocated capital away from E&P over the past couple of years for a variety of reasons which has resulted in a backlog of M&A&D assets, as well as opening a further window for private capital. 
Event Address
NYSE Headquarters
11 Wall Street
New York City
USA
10005
View local hotels & book your room here.
New York City Finance Assembly
Become a Sponsor 
Build authority, expand your network and shape the future of the industry with us.
Apply to Speak
Interested in speaking at the New York Energy Capital Assembly 2022?
Have a question about the Assembly?
Fill out the form below and we'll respond instantly!