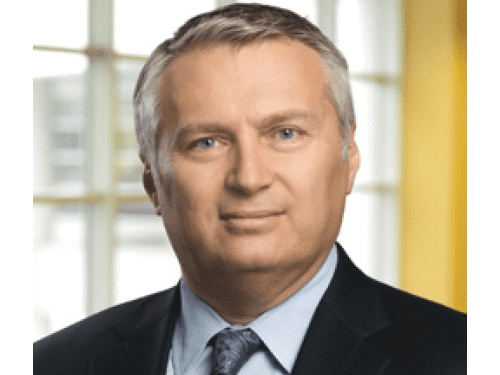 John Kousinioris
Chief Growth Officer & President, TransAlta Renewables Inc.
John Kousinioris is responsible for overseeing growth at TransAlta as well as Gas and Renewables Operations, Business Development, Commercial, Energy Trading and Marketing, and Asset Optimization. He is also the President of TransAlta Renewables Inc.
Prior to joining TransAlta, John was a partner and co-head of the corporate commercial department at Bennett Jones LLP. He has over 28 years of experience in securities law, mergers and acquisitions and corporate governance matters, and has represented clients in some of Canada's largest public offerings and merger transactions.
John has a Bachelor of Arts degree from the University of Western Ontario, a Masters of Business Administration degree from York University and a Bachelor of Laws degree from Osgoode Hall Law School at York University. John has also attended the Advanced Management Program at Harvard University (Cambridge, MA).
In 2019 Tracy is joining the Canada Assembly as an expert speaker on the Female Leadership in Energy Round-Table Discussion. Find out more here