Insight Report
Energy Council 2022 Global Industry Survey Report
Published 29 March 2022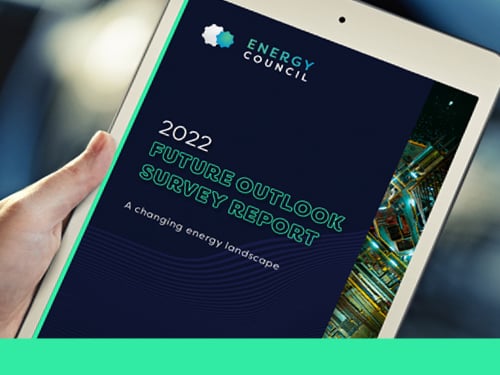 The Energy Council's annual Future Outlook Survey Report for 2022 is now available. Over 500 people from across the world responded to this year's survey, and we have put together the report to reflect their thoughts, outlook, and ambitions regarding their approach to ESG, shifting oil prices, technological advances and the energy landscape as a whole. 
Throughout this report, we cover four core business focuses: the macroeconomic landscape, finance and investment, the energy transition, and digital transformation. Each one explores the challenges facing the upstream sector and how businesses are set to navigate them over the coming years. We also look at the capability of firms to innovate and source new solutions as the energy sector adapts and develops in the face of extreme uncertainty on a global level. 
Fill in the form below to access the full report. 
Download the Global Industry Survey Report 2022