ON-DEMAND WEBINAR
What does a Biden victory mean for U.S. LNG deals into china and capital flows into Asia?
Watch this on-demand webinar to hear industry-leader discuss and debate:
What does a Biden administration mean for US-China trade relations? Could this open the door for future US-China LNG deals?
Could we see US and Chinese firms teaming up to sanction some of the bigger gas infrastructure projects?
How does Qatar Petroleum's recent FID for the North Field East project tip the scales?
Could tighter U.S. shale regulations lead to a greater flow of development capital towards pro-gas states like Australia?
What implications do the role of Gas and LNG as a transition fuel have on Asia Pacific's gas market growth potential? What steps need to be taken to capitalise on that potential?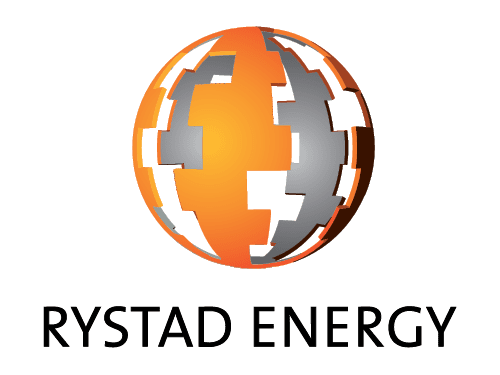 Fill in the form to access the webinar recording
Eric Dyer
CFO, Tamboran Resources
Eric Dyer has served EAS Advisors for 10 years and leads the firm's efforts in energy, sustainability, and infrastructure. Prior to EAS, Eric was the Vice President of the U.S. Energy and Clean-Tech Investment Banking Group at Espirito Santo Investment Bank. Prior to that, he worked as an Associate for Atlantic-Pacific Capital, the largest independent placement agent dedicated to raising capital for private equity, hedge funds and direct private placements.
Additionally, Eric worked served in Institutional Sales for the energy research firm John S. Herold, the predecessor to I.H.S. Herold, Inc. and Cambridge Energy Research Associates.
Vijay Krishnan
Managing Director – Asia Pacific, Rystad
Vijay joined Rystad Energy in January 2017 and is responsible for the overall business across Asia Pacific. He has close to 20 years of experience in the Energy & Petrochemical sector. He specializes in advising clients in a commercial capacity from small to large projects and has a keen eye and a great passion for opening new markets and revenue streams. Vijay started his career as a Pricing Analyst covering Energy and Petrochemical products in Asia. He then spent 5 years in Business Development for ICIS-LOR, successfully opening up new markets, developing new clients and products focused on the Indian Sub-Continent and the Middle East. Vijay has a BSc in Management Economics from the University of London and is a keen triathlete.
Yang Lei
Deputy Governor, Peking University Energy Institute
Dr. Lei YANG is Research Professor and Deputy President of the Institute of Energy, Peking University. He is also a member of the Academic Committee of the Energy Transition and Social Development Research Center of Tsinghua University, President-elect of International Gas Union coordination committee, and the Deputy Director of the editorial board of "International Petroleum Economy". He has served as Senior Advisor to the Executive Director of the International Energy Agency from 2016 to 2019, Director and Deputy Director General of the National Development and Reform Commission and the National Energy Administration since 2002. He is committed to promoting energy transition, energy reform, and global energy governance, participated in the research and formulation of a number of energy policies, and is enthusiastic about the Public Awareness of energy. He is the author of several popular energy related books and articles.
Dr. Ping Lee
Senior Vice President, LNG Marketing – China and Southeast Asia
Ping Lee joined NextDecade in June 2018 and leads the company's Beijing office. He brings significant experience to the role, in which he is responsible for NextDecade's LNG marketing activities in China and Southeast Asia. Lee has more than 25 years of industry experience. He is the former President and Asset General Manager of BG Group, China, a position he held until 2016. Lee was instrumental in building BG Group's commercial and E&P interests; before its acquisition by Shell, BG Group had become China's largest LNG supplier. Prior to his time with BG Group, Lee held positions of increasing management responsibilities with Schlumberger, ultimately serving as Area President of Schlumberger from 2007 until 2011. He began his career with Schlumberger as a Research Scientist in 1990 in Austin, Texas. Lee holds masters and doctorate degrees in Computer Science and Mathematics, respectively, from Cornell University. Lee serves on the Board of Directors of Cornerstone Bank in Atlanta, Georgia.
Mr. Oliver Young (Yang Hanfeng)
Vice President, RGE, China
Mr. Oliver Young has worked in the oil and gas industry for over 3 decades. He has previous experience at the Petroleum University of China, ETRI (CNPC Research Institute), Ministry of Petroleum Industry  (then under the State Council of Chinese Central Government), CNPC-PetroChina headquarters in Beijing and its representative offices in Khartoum, Abu Dhabi and Dubai, and  RGE-Pacific Oil & Gas Limited in Singapore which he joined in 2013.
Oliver's main responsibilities have been engaged in China-foreign energy collaboration, with significant efforts on investment of natural gas value chains in recent years. He has successfully facilitated strategic thinking into practical JVs in China, examples include PetroChina-BP retail stations, PetroChina-Shell Ordos gas business and RGE-PO&G's Wuxi CCGT.  Mr Young has always acted as a bridge connecting local and international businesses and providing guidance from a sector point of view.