EUROPEAN HYDROGEN CONFERENCE
ACCELERATING EUROPE'S HYDROGEN ECONOMY THROUGH INDUSTRY COLLABORATION AND TECHNICAL INSIGHT
BOOK NOW
ABOUT
European Hydrogen
Conference 
The European Hydrogen Conference (EHC) has been created to focus on the latest projects, finance and investment, technologies and regulations needed to achieve the European Commission's net-zero target.
Even with the Commission's target and many other national regulations and pledges, there are still many unanswered questions including the pace of demand creation, investment needed in infrastructure, developing long-term integrated hydrogen supply and how to crowd in private capital.
After a successful gathering in March 2022, we look forward to the 2nd edition of the European Hydrogen Conference live in Vienna on 29 March 2023, bringing together key industry players playing a role in accelerating the hydrogen economy, both low-carbon and renewable.
hours of networking & pre-arranged meetings
Exploring the regulatory and technological advances required to promote low-carbon and renewable hydrogen production
Bringing together the full value chain including technology, finance, regulation, end user to connect and identify the latest and most successful projects
Promoting investment in technologies and projects with specialised formats designed to ensure capital is put to work to realise the hydrogen economy
2021 Post Event Report
The first virtual EHC took place 23 June addressed the current obstacles in achieving a fully-fledged hydrogen economy. We heard about the upcoming packages from the European Commission and tackled the core issues of stimulating demand. The report details the key findings.
Partner Content
In the United States, Shearman & Sterling examine how offshore wind presents a significant opportunity for local economic growth and job creation. They also consider the new bipartisan Senate infrastructure bill that emphasizes reauthorization, research, resilience and reliability
Partner Content
Tore Sylvester Jeppesen ,Haldor Topsøe's SVP for Green Hydrogen. As we look ahead to the European Hydrogen Conference, we discussed the urgent technological developments required in reaching net-zero, the reality check needed and the important role electrolysis and carbon capture will have to play in all of this.
European Hydrogen Conference Only
With European Gas Conference Gold Pass 
3 Day pass 
With European Gas Conference Silver Pass
3 Day pass
With European Gas Conference Bronze Pass
3 Day Pass 
Partner, Energy, Infrastructure & Natural resources
Norton Rose Fulbright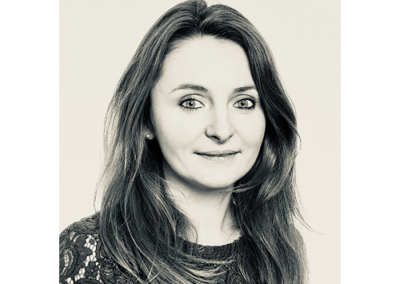 Project Manager, Hydrogen Transition
PKN Orlen
VP Infrastructure
ZeroAvia.
Senior Policy Manager
IOGP
Senior Partner
Global Hydrogen Lead, Mckinsey
Partner
Schoenherr
Vice President Business Development Hydrogen
Uniper
Partner
Shearman & Sterling
Associated Researcher
Institute of Political Science Louvain-Europe (UCLouvain)
Head of New Business Streams Development, Hydrogen
PKN Orlen
Regional Director Europe
IOGP
Team Leader International Hydrogen Economy
German Energy Agency (dena)
Sales Executive
Technip Energies
VP, Blue Hydrogen
Bp
Regional Head, Renewables and High-Tech
UKEF
VP, Investmenet
FiveT Hydrogen
General Director
ENTSOG
VP Product & Portfolio, Clean Ammonia
Yara International
Vice President Low Carbon Solutions
Equinor
Senior Vice President, Green Hydrogen.
Haldor Topsoe
President,
REINERTSEN New Energy AS
CEO & Chairman
Advent Technologies
Become a Sponsor 
Build authority, expand your network and shape the future of the industry with us.
Apply to Speak
Interested in speaking at the European Hydrogen Conference 2022?
Get in touch with the team
Fill out the form below and we'll respond instantly!