28 - 29 November 2022 | London
WORLD ENERGY CAPITAL ASSEMBLY
THE MEETING PLACE FOR SENIOR ENERGY EXECUTIVES, INVESTORS AND FINANCIERS
TO FIND INVESTMENT AND DO DEALS
REGISTER NOW
JOIN THE WORLD'S MOST
SENIOR ENERGY EXECUTIVES
The World Energy Capital Assembly is returning to London on 28 – 29 November 2022, for 2 days of content-led networking and candid discussion. Join the most senior energy, finance and investment executives to explore the future of the industry after consecutive years of great uncertainty in the ever-changing upstream landscape.
Book now to secure your place at the Energy Council's Flagship Assembly and Awards of Excellence Dinner.
09:00 Energy Council Panel of Excellence 2022:
Risk vs. Reward – An Analysis of the Global Energy Landscape: Defining Achievable Growth for the Energy Industry
09:45 Capital Markets Opening Panel:
"Enemy Turned Saviour" – Are We Witnessing A Return of Capital to Oil & Gas Exploration and Production?
11:30 Global Energy Transition Perspectives:
Taking off the Blinkers – How Can A Global Value Chain Approach The Energy Transition In A Pragmatic Way To Achieve Success?
12:15 Global Gas Markets Panel:
The Renaissance of the Transition Fuel: What Can We Expect To See From The Global Gas Markets in 2023 And Beyond?

14:00 Energy Council Amphitheatres
Enabling the Second Coming of Hydrocarbon Financing
Africa at the Heart of the Global Energy Mix
16:00 Exclusive Market & Industry Updates
Regional Leaders: How is Each Energy Hub Future-Proofing Their Business & Financial Strategy?
Dealmakers: A Breakdown of the Industry's Biggest Transactions in 2022
09:10 Keynote North Sea Presentation & Spotlight on the North Sea:
Future-Proofed Energy Hub or Last Hurrah? The Impact of the European Energy Crisis on North Sea E&P
11:30 A Glimpse into the Future:
Diversification of the Global Energy Mix: Achieving The Right Balance; What Will Energy Portfolios Look Like in 2050?

14:00 Sponsor-Led Amphitheatres:
Energy Transition Fund Management: How to Ensure a Sustainable Model
ESG Disclosure &Standardisation – How are Operators, Investors & Financiers Measuring & Reporting Performance in 2022?
Innovation of the Year Award 2022 – Case Study Presentation
The Role of AI, Clean Tech and Digital Innovation in the Future of Global Energy
18:30 Awards of Excellence
If you are interested in sponsoring the Awards Dinner or the Champagne Reception, please get in touch. Tables are filling quickly so get in touch to secure your seat at the industry's must-attend black-tie ceremony.
 LIFETIME ACHIEVEMENT AWARD WINNER
In 2021, we were delighted to honour industry veteran Roy Franklin as our Lifetime Achievement Winner.  Watch the full video here as the likes of Ivor Orchard and Martin Lovegrove pay their tributes to him.
PRIVATE EQUITY AMPHITHEATRE PANEL
It was a pleasure to welcome Bob Maguire, MD at the Carlyle Group; Ben Vinacour, MD at EIG and John Moon, MD at Morgan Stanley Energy Partners for this year's deep dive into the future of Private Equity.
FIRST FEMALE EXECUTIVE OF THE YEAR
Huge congratulations to Linda Cook as she celebrated with the Harbour team on a bumper night after they also won Mid cap of the year, deal of the year and EIG won PE firm of the year.
AWARDS OF
EXCELLENCE & DINNER
The Energy Council's Annual Awards Dinner represents a global benchmark of excellence for those working in our industry. Recognising and celebrating the individuals and companies at the forefront of first-class deals, value creation or exceptional financial and operating performance.
This year, our panel of judges will be honouring the leading individuals and companies across 12 categories, including the prestigious Lifetime Achievement Award.
To enquire about attending or hosting a table – please get in touch with Jack Ingram, VP Corporate Development: [email protected].
President & Chief Executive Officer
The Carnrite Group
Lead Global Account Director Independents
Schlumberger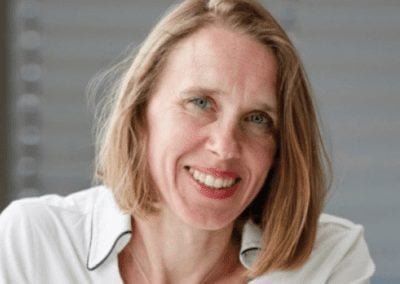 Managing Director - UK
Neptune Energy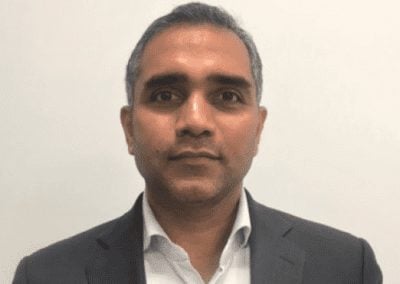 Managing Director - Europe and Americas
Standard Chartered
Managing Director – Energy & Energy Transition Private Equity
Shorelight Partners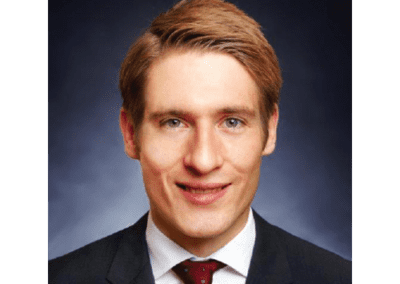 Director
BlackRock
Vice President: Environmental, Social and Corporate Governance
Serica Energy
CEO
INEOS Energy
Managing Director of Head of Energy & Commodities
Lloyds Banking
Global Energy CCO / Energy Transition Group Leader UK
AON UK LIMITED
Chief Financial Officer
Noreco
Partner
Clifford Chance
CFO
Tailwind Energy
Chairman
ReconAfrica
Managing Director & Head of European Oil & Gas
Houlihan Lokey
Vice President
EIG Global Energy Partners
Managing Director, Global Structured Products
BP
Energy Transition & Strategy Advisor
Capricorn Energy
CIO
Neptune Energy
Associate Director Upstream Oil & Gas
Boston Consulting Group
Executive Director
Morgan Stanley
Business Development Manager
Shell Trading
Vice President, Head of Business Development
Equinor
Senior Vice President of Digital Energy
Kongsberg Digital AS
Chairman Energy and Chief Analyst
Wood Mackenzie
Partner
Rystad Energy
Executive Vice President
Harbour Energy
E&P Companies 
Includes Awards of Excellence dinner ticket (29 Nov)
Non E&P Companies 
Includes Awards of Excellence dinner ticket (29 Nov)
"
WECA was a fantastic and much needed conference. As always flawlessly executed – please pass on my congratulations to everyone on the team
"
Ashwin Punde, Managing Director, Europe & America, Standard Chartered
"The Energy Council team put together an excellent event with WECA 2021, which continues to be one of the standout events of the year for the Energy industry. The topics covered were current and thought-provoking and there was plenty of opportunity to network with industry colleagues and make new connections. Looking forward to next year."
Stuart Cooper, Executive Vice President,
Harbour Energy
"WECA 2021 was very professionally organized conference. It gathered C-Suite Energy Industry Investors/ Executives/ Decisions makers together to discuss challenges and drive for solutions. The agenda was perfectly paced so that there was room for networking as well. Congratulations to the Energy Council team on the successful event!"
Karen Sandberg, Director Head of Business Operations, Kongsberg Digital
Become a Sponsor 
Build authority, expand your network and shape the future of the industry with us.
Apply to Speak
Interested in speaking at the World Energy Capital Assembly 2022?
Have a question about WECA?
Fill out the form below and we'll respond instantly!