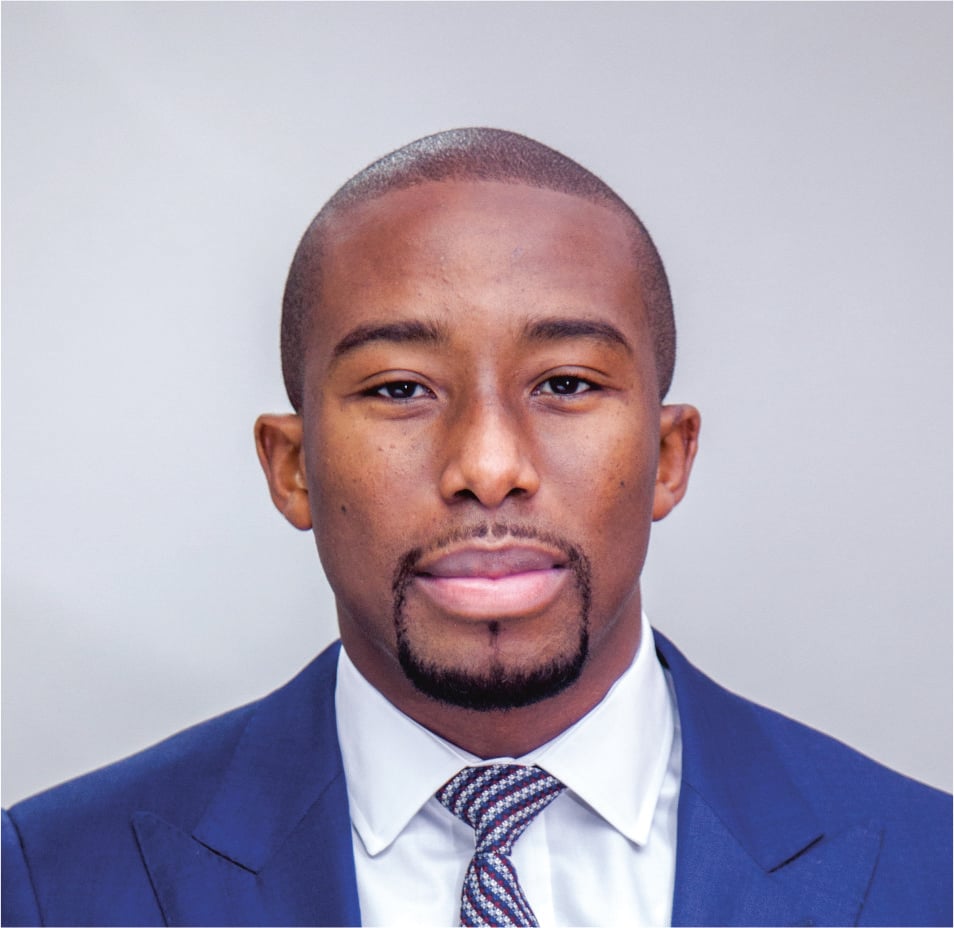 Dr. Ainojie 'Alex' Irune
Chief Operating Officer, Oando Energy Resources
Dr. Ainojie 'Alex' Irune is an excellent strategist and accomplished leader. He intuitively sees the threads of opportunities that run through an organization bringing them together to drive material business advantage. A proponent of transformational leadership, he joined Oando Energy Resources (OER's) management in 2018.
Currently, an Executive Director and the Chief Operating Officer, OER, Africa's leading exploration and production company and the Upstream subsidiary of Oando PLC, Dr. Irune oversees the operations of a multi-million dollar organization with approx. 2,500 direct and indirect employees across all of its operations.
Within a year of assuming the COO position he successfully redefined OER's business model, creating a clearer vision and alignment of focus to achieving the Company's objectives. In the same period, his actions positively impacted the business; specifically the consolidation of existing assets and operations, improved partner relations, a 21% reduction in Company debt profile, increased daily oil production by 10% to 16,967 barrels and 2P Reserves position by 2% and in line with the Company's reserve replacement ratio to 479.8mmboe as well as secured over $1.5 billion in international financing for incremental production development.
Today under his innovative leadership he has further increased production to 53,000boepd via a 30% reduction in deferment, positively shifted internal culture as evidenced by an increase in employee brand satisfaction from 69% to 86% and championed the successful delivery of a bespoke internal training offering the 'Oando Academy' to improve organizational development by 30% and saved the Company in excess of $450,000 in annual learning costs.
Prior to assuming this role, he was the Group Chief Strategy & Corporate Services Officer at Oando PLC from 2016 to 2018. Following the fallout from the crash in oil prices in 2015 he was responsible for spearheading strategic initiatives aimed at restructuring the business and reducing the Group's debt obligations, with an overall objective of re-positioning the Company towards a path of sustainable growth. These initiatives included partial business divestments to Vitol and Helios Investment Partners that generated inflows of over US$330 million part of which was used to significantly reduce the Company's overall debt obligations.
Between 2013 and 2016 he served as the Head of Corporate Communications, in this role he oversaw all internal and external brand-building efforts across the Company's business entities. Dr. Irune led the development and implementation of the global communications strategy following Oando's successful $1.5bn acquisition of ConocoPhillips Nigeria's upstream assets.
Prior to his time at Oando PLC in 2011, Dr. Irune worked in the United Kingdom as a researcher and In-Vehicle Systems Designer with Nissan, Honda, and Jaguar Land Rover. He graduated from the University of Nottingham with a B.Sc. in Computer Science in 2002, and attained his PhD in Computer Science from the same university in 2009.