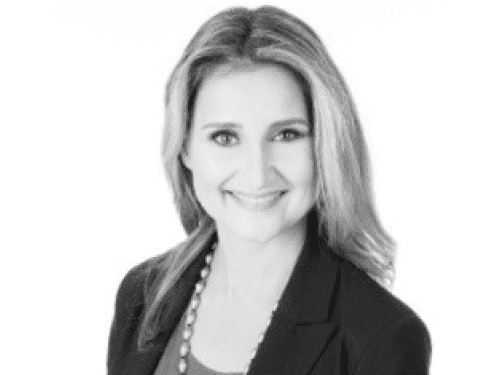 Celine Gerson
President, Schlumberger Canada Limited
Céline Gerson is the President of Schlumberger Canada Limited, a position she assumed in January 2018 where she is responsible for
the oversight and strategic growth of all Schlumberger product lines. She brings over 20 years experience in the Oil and Gas industry
with both entrepreneurial companies and Fortune 500 organizations. Gerson is recognized for her unique blend of international business, M&A, trade and logistics, legal, global P&L management experience and her focus on crafting and implementing disruptive strategies.
Gerson joined Schlumberger via the acquisition of Cameron International where she most recently assumed full P&L responsibility for Measurement Systems, a global division that designs, manufactures and distributes measurement, quality, and control instrumentation as well as custom-engineered metering systems. She also held the position of VP and Chief Compliance Officer reporting to the Audit Committee of the Board of Directors where she assumed global responsibility to drive the ethics, trade and compliance program.
Gerson holds a Bachelor's Degree from the European University in Brussels; a Juris Doctor from the University of Houston and is a Harvard Business School Alumni. She is also a certified mediator and speaks four languages. She has served on numerous boards of non-profit organizations and currently sits on the boards of the Petroleum Technology Alliance Canada (PTAC) and the Canadian Society for Unconventional Resources (CSUR). She is a member of the Schulich Industry Advisory Council at the University of Calgary and is the Director of Marketing for the 69th Canadian Energy Executive Association. She regularly speaks at conferences.
In 2019 Celine she is joining the Canada Assembly as an expert speaker on the Female Leadership in Energy Round-Table Discussion. Find out more here