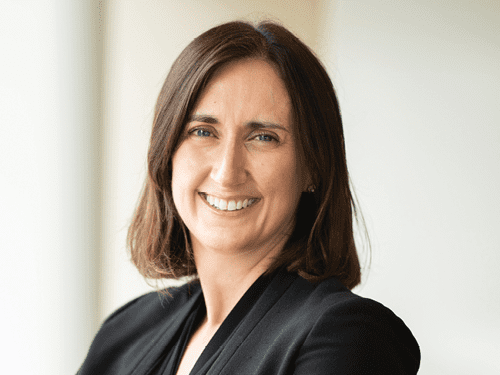 Claire Dorrian
Head of Sustainable Finance, Capital Markets, London Stock Exchange
Claire is responsible for the portfolio of sustainable finance products and services across London Stock Exchange Group's Capital Markets and Post Trade business divisions. She is responsible for leading the development of London Stock Exchange's sustainable finance cross asset class offering which includes equities, green and renewable funds, and fixed income. Claire is also responsible for developing the range of sustainable finance products and services for Capital Markets and Post Trade clients. She has played an important role in Group-wide sustainable finance initiatives such as the development of model guidance on ESG and climate disclosure, climate reporting training for listed companies and initiatives such as the Green Economy Mark. Claire is a member of an industry Taskforce on the Scaling of Voluntary Carbon Markets, and she led the work on the recent launch of LSEG's Voluntary Carbon Market.
Claire's background is in capital markets largely with a sustainability focus. She previously worked in the fund management industry for AIB Govett and ANZ.
Positioned at the heart of global financial markets, LSEG works across the investment and finance chain from issuers to asset owners, and across the financial, banking, trading, and advisory ecosystem. As such LSEG is uniquely positioned to support clients in achieving the transition to a sustainable and net-zero economy and was the first exchange group to commit to net zero emissions.