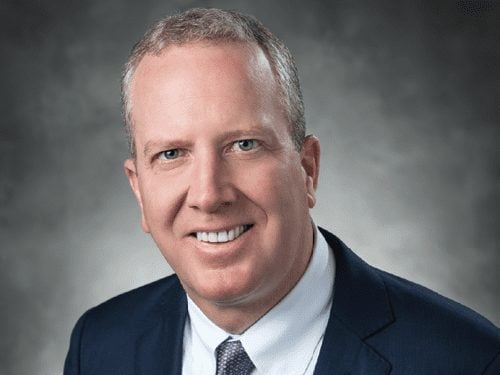 Darin Zanovich
President & CEO, Mesa Minerals Partners II, LLC
Darin founded Mesa Minerals Partners LLC ("Mesa") in October 2018 with an initial $75 million equity commitment from Quantum Energy Partners, institutional investors and management. Darin serves as the President of Mesa Minerals Partners, LLC and its wholly owned subsidiary Mesa Minerals Ark La Tex LLC which is focused on the acquisition of minerals and royalties in the Haynesville shale play.
Prior to forming Mesa, Darin most recently served on the Executive Management team as SVP of Land at Haymaker Minerals & Royalties, LLC ("Haymaker"). Haymaker successfully sold the majority of its assets in 2018 for over $405 million in cash and stock. Darin's leadership was instrumental in building and growing Haymaker from a private equity start-up backed by Kayne Anderson and KKR into a highly profitable, market-leading enterprise with interest in over 35,000 wells and over 5 million gross acres.
Additionally, Darin has also held executive management roles with Talisman Energy and Samson Resources in his career and has over twenty-three years of experience in oil and gas operations, land and business development, as well as over fifteen years in executive management roles with various upstream companies.
Darin will be speaking on the NATURAL GAS MINERALS – THE PROS VS CONS OF BUYING NATURAL GAS OVER OIL panel at the 2020 North America Assembly
Podcast
In this episode of the Minerals & Royalties Podcast, Darin talks about why this is an opportune time for long term investors that are yield driven to enter the space and capture an arbitrage before the public markets mature and the opportunity gap closes. 
Would you like to meet our network?
Followed by 80,000 professionals around the globe, the Oil & Gas Council is the premier global network for the industry.  The member community is primarily about people and our focus is on brokering relationships. If there is someone that you would like to meet, get in touch and let us do the rest.