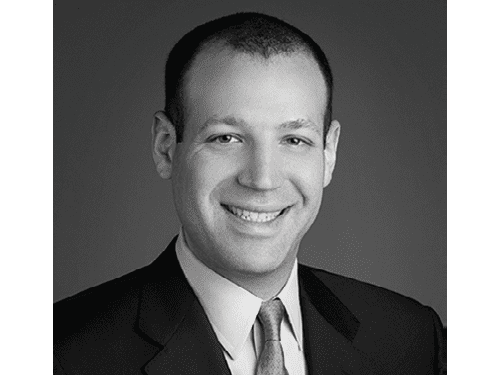 David Roosth
Director, Waterous Energy Fund
Prior to joining Waterous Energy Fund, David was a Principal on the energy team for Kohlberg Kravis Roberts, where he was involved in a variety of corporate and asset-level energy and natural resources transactions over the course of six years (2012 – 2018). During his time at KKR, David evaluated and executed investments across a number of different pools of capital including private equity, credit and energy real assets. David has experience in oil and gas real assets, oilfield services, midstream, downstream and mining.
Before joining KKR, David was with TPH Partners, where he was involved in middle-market equity investments in the energy industry. Prior to TPH Partners, David was with Tudor, Pickering, Holt & Co., where he focused primarily on strategic advisory and M&A transactions for companies in the energy industry.
David has been actively involved in a number of non-profit organizations and currently serves as a board member of the Houston Urban Debate League.
David holds a B.A. in Economics from Yale University, where he graduated magna cum laude and was elected to Phi Beta Kappa.
David will be speaking on the FINANCE & INVESTMENT IN THE MINERALS & ROYALTIES SPACE PANEL at North America Assembly 2019.
Download the full agenda for more information.