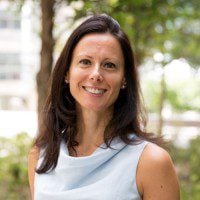 Federica Berra
Vice President, Acquisitions - Latin America at ExxonMobil
Federica Berra is an internationally recognized industry expert in the natural gas, LNG and power sectors. With many years of experience in senior roles at ExxonMobil, she has a proven track record of sound business judgment, and of developing and delivering strategies for commercial success.
Knowing the industry, the suppliers, the clients and the stakeholders, Federica has forged links with governments, academia, think-tanks and NGOs in a drive to deliver energy exactly where and when it is needed, in the most cost-effective and sustainable manner.
A natural leader, Federica manages high-performance virtual teams based in countries as far flung as America, the UK, India and China. The other qualities she brings to the table include an in-depth awareness of regional and cultural sensitivities, and Inclusion and Diversity issues.