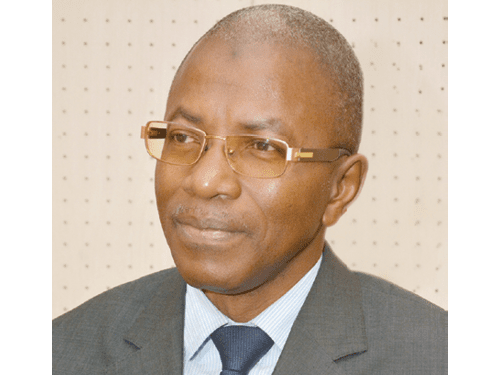 Dr Ibrahima Diaby
Chief Executive Officer, Petroci
Dr. Ibrahima DIABY trained as a geologist at Oregon State University (B.Sc, Honors Prog.) and at the University of Illinois (M.Sc and Ph.D).
He held teaching and research assistant positions in the USA before returning home in 1984. Dr. DIABY initiated PETROCI's sedimentary geology laboratory and took part in various programs before going to the Mines Ministry as head of the Mines and Geological survey for some eleven years. He contributed to geological mapping of over half of Côte d'Ivoire, drafting of the mining Code and minerals promotion campaigns back then.
Dr. DIABY did some Geology Consulting missions in West Africa (2006 to 2011), headed the local office of a Consulting firm in Abidjan for a year  and was called back in May 2011 as a Special Advisor to the Minister of Mines, Petroleum and Energy and was then assigned (Aug. 2012) to the General Director Position for Hydrocarbons.
As of December 16th 2015, Dr. DIABY is the CEO of PETROCI HOLDING, Côte d'Ivoire's national oil and gas company.