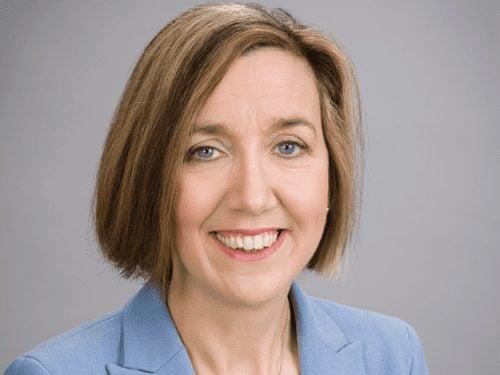 Karen McKee
President, ExxonMobil Chemical Company
Karen joined the company in Great Britain in 1990, where she held a range of assignments in Chemical manufacturing and Refining. Following a variety of business positions based in Brussels, Belgium and Houston, Texas, she was appointed vice president of the Adhesion Industry Global Business Unit in 2007. In 2010 she became vice president of Operations for Lubricants & Specialties and subsequently for Fuels, Lubricants & Specialties, based in Fairfax, Virginia.
She was appointed executive assistant to the chairman, based in Irving, Texas, in 2013 and became vice president of Basic Chemicals, ExxonMobil Chemical Company, located in Houston, TX.  Karen became senior vice president of the Chemical Company in 2017, responsible for Basic Chemicals, Integration and Growth. She assumed her current position in April 2019.
Karen chaired both the Downstream Women's Leadership Team and the Chemical Women's Leadership Team for executive women in ExxonMobil.
Karen was born in Northern Ireland, and has a master's degree in chemical engineering from The University of Nottingham, England. She and her husband Mark, also an ExxonMobil employee, have two daughters.