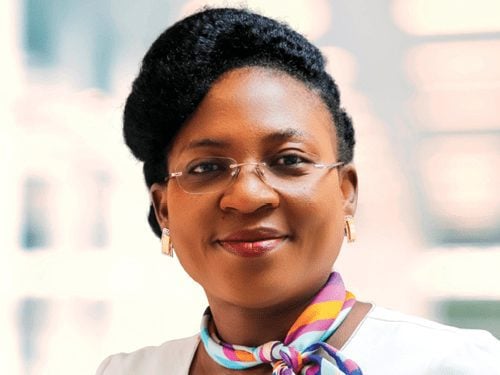 Olajumoke Ajayi
Managing Director, Asharami Energy Limited (A Sahara Group Upstream Company)
Olajumoke Ajayi is the Managing Director of Asharami Energy, the upstream arm of Sahara Group, a leading energy conglomerate with operations in over 38 countries. Olajumoke leads Asharami Energy's operations across Nigeria, Ghana, and Ivory Coast. Having successfully exhibited exceptional abilities in the oil and gas industry for over two decades, Olajumoke rose through the ranks to become one of the first female managing directors in the Nigerian upstream industry.
This is a remarkable feat that makes her one of the foremost practitioners in Africa's oil and gas sector. She holds a Bachelor's and a Master of Science degree in Applied Geophysics, and started her career with Mobil Producing Nigeria Unlimited (ExxonMobil). Before joining Sahara Group, Olajumoke also worked in Degeconek Consulting, Peak Petroleum Limited, and Centrica Resources Nig. Ltd (British Gas).
Having gathered technical experience in 2D/3D Seismic acquisition & processing, land and onshore seismic data interpretation, drilling, and production, Olajumoke certainly has a full grasp of the entire industry operations. She has shown tremendous capacity for leadership, spearheading the exploration team that successfully drilled and delivered Asharami Energy's first 3 wells. As the managing director, she has delivered and continues to sustain the company's first oil production among other successes,
She is a member of the American Association of Petroleum Geologists (AAPG) and the Nigerian Association of Petroleum Explorationists (NAPE) and she is a past Vice President of NAPE, the first female to hold the position in 40 years.