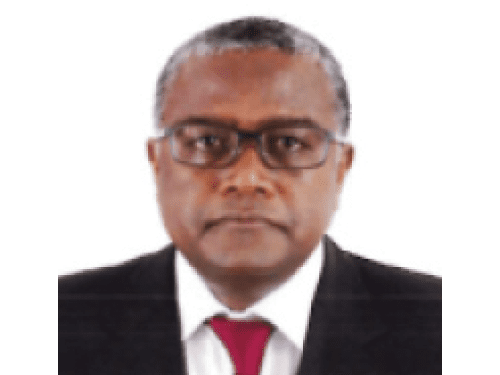 Omar Mithá
CEO and Chairman, ENH Mozambique
Mr Omar Mitha (50) is a Mozambican national and holds a degree in Economics (1992) and post-graduate course in management. At an early age, he started his career as a teacher at the Commercial Institute (Accounting School) in 1987. In 1990, prior to completing his studies, he joined The Local Industry Institute (IDIL, Ministry of Industry and Trade) as a junior economist dealing with feasibility studies to assist SME´s tap  a pool of funds at the one-time state owned bank (Banco Comercial de Moçambique). In 1993, Mr Mitha joined a consulting firm, Proinvest, which also encompassed a portfolio of businesses, like, an Exchange House, Consulting, and Agro-Industry. Me Mitha was promoted to the positon of General Manager in 1995.
In 1997, Mr Mitha was part of the Ernst & Young team as a Consultant and was in charge of preparing valuation studies for the purpose of privatization at a time when the state was downsizing its stakes across several sectors.
After Ernst & Young, his career went into the investment bank, with the opening of the first Merchant Bank, BIM-Investimento, and was in charge of Mergers and Acquisitions, Project Finance and IPO´s, including risk analysis for big-ticket transactions (Deputy Manager). This involved Valuation, and financial modeling, including the entire process from the Data Room to financial closure.
In 2000 Mr Mitha was a consultant to the World Bank, within the Enterprise Development Project, on behalf of International Development Ireland (IDI), as the Competitiveness Office Manager with focus on SME´s in the industrial sector is intended to enhance the company´s capabilities country-wide.
In 2006 Mr Mitha joined the World Bank, as an investment officer for the IFC office in Mozambique.
From 2008 and 2014, Mr Mitha was Millennium Bim´s Chief Economist and Investment Banking Manager (Research, M&A, Project Finance, Credit). The bank consolidated its position as number one in Mozambique both by asset value and market share.
In 2015 Mr Mitha was appointed as Deputy Minister of Industry and Trade. In August 2015, Mr Mitha was appointed ENH chairman, up to the current time.