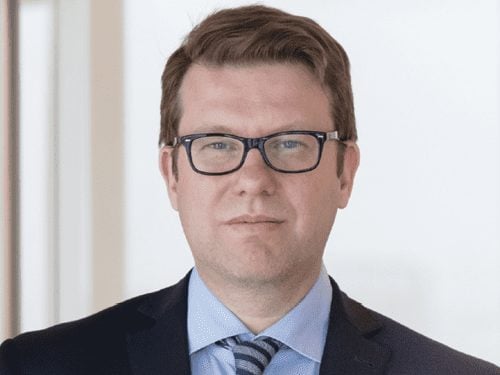 Pablo Bizzotto
EVP, Upstream, YPF
Unconventional Resource Executive Manager of YPF. For almost three years he has been leading all operations at Vaca Muerta, in the Neuquén Basin, and some of the most significant tight-gas developments under way at present, such as Rincón del Mangrullo.
Pablo graduated from Comahue National University, Argentina, with a Petroleum Engineering degree and holds an MBA from Barcelona University, Spain. He also attended the Management Development Program at IAE, Austral University, Argentina.
His career in the industry started with an internship at Tecpetrol under the Young Professionals Program of the Techint Group. He then worked 13 years for Pan American Energy, where he held various positions, gaining experience in all basins in Argentina.
At YPF, he was Neuquén Gas Business Manager. In this position he was responsible for the optimization of "Loma La Lata" mature gas field and for the start-up of tight-gas projects, such as "Lajas Segmento 5".
He then started to work with unconventional hydrocarbons as Regional Unconventional Resource Executive Manager, the position he presently holds.
Pablo has a strong background in innovation within Production Engineering and in operations optimization through operational excellence and process safety.
Es Ingeniero en Petróleo graduado en la Universidad Nacional del Comahue, ha cursado el PDD (Programa de Desarrollo Directivo) del IAE de la Universidad Austral y cuenta con un MBA de la Universidad de Barcelona, España.
Se inició en la industria dentro del Programa de Jóvenes Profesionales del Grupo Techint, en la compañía Tecpetrol. Luego trabajó durante 13 años en Pan American Energy en donde se desempeñó en numerosas posiciones y en todas las cuencas de la Argentina.
En YPF fue Gerente de Negocio de Neuquen Gas con responsabilidades sobre la optimización del yacimiento de gas maduro "Loma la Lata" y del inicio de los proyectos tight como "Lajas Segmento 5"
Luego inicio su experiencia con los hidrocarburos No Convencional ocupando la posición de Gerente Ejecutivo de la Regional No Convencional, cargo que actualmente desempeña.
Su trayectoria siempre estuvo relacionada a la innovación dentro de la Ingeniería de Producción y la optimización de las operaciones mediante la excelencia operacional y la seguridad de procesos.