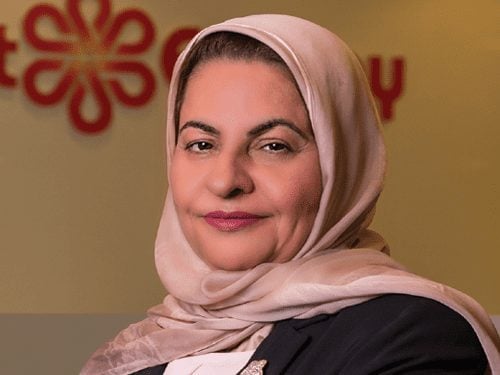 Sara Akbar
Chief Executive Officer and Member of the Board, Kuwait Energy
Sara is a renowned professional and personality in the oil and gas industry, both in Kuwait and internationally. She has over 30 years of experience in the oil and gas industry having worked in several positions in Kuwait Oil Company ('KOC') and Kuwait Foreign Petroleum Exploration Company ('KUFPEC').
In 2005, Sara's entrepreneurial interests drove her to be a co-founder in establishing Kuwait Energy, one of the few successful independent Oil and Gas Exploration & Production companies in the Middle East today.
In 2017, Sara Akbar was officially elected as a member of the Supreme Council in the Ministry of Planning and Development in Kuwait led by the Prime Minister Sehikh Jaber Mubarak Al-Hamad Al-Sabah, which further contributes to her prominence not only in the oil & gas industry, but also as a politically/socially active and conscientious citizen.
Sara was recently named among the top 100 Most Powerful Arab Businesswomen of 2017 by Forbes Middle East.
Sara holds a BSc in Chemical Engineering from Kuwait University.