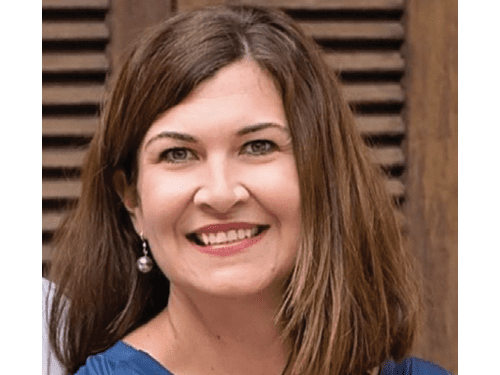 Sunday Shepherd
General Manager, Corporate Strategy, Chevron
Sunday Shepherd started a new role in Mid-Continent Asset Development in January 2020.  In this role she leads a group of engineers and earth scientists impacting the business through reserves management, chemical EOR pilots, exploration, reservoir characterization, completions, geophysics and petrophysics services for the business unit.  Sunday is passionate about building collaborative relationships within Chevron and across industry to drive value.  She also chairs Chevron's Executive Women's Group.
Sunday joined Chevron in 2000 as a geologist and has worked in both exploration and reservoir management assignments in positions of increasing responsibility in the United States, Venezuela and Singapore. In her most recent assignment, Sunday had responsibility for strategy, commercial and technical execution of our US Gulf of Mexico exploration portfolio.
Sunday earned a Bachelor of Science in Geological Sciences from Elizabeth City State University in North Carolina (an Historically Black University where she received a minority scholarship) and a Master's in Geological Sciences from The University of Texas at Austin.  Sunday lives in Houston where she enjoys exploring the city's food and arts scene and competing in Monopoly marathons with her three children and husband Ryan Miller.