About
Tema LNG Terminal Company (TLTC) is Ghana's first LNG import, storage and transportation company. TLTC was incorporated in 2017 and is headquartered in Accra.
TLTC is owned by a consortium led by Helios Investment Partners, the largest Africa-focused private investment firm. TLTC will employ the innovative combination of a purpose-built floating storage and regasification unit (FSRU) twinned with an existing LNG carrier, to receive, store and regasify the LNG. This system provides Ghana with all the functionality of a large scale FSRU-terminal, but with added flexibility and at a reduced cost.
The Tema LNG facility will have the scalable ultimate capacity to deliver roughly 3.4 million tonnes of LNG a year, which is equivalent to approximately 500 million cubic feet per day of natural gas. That is 30% of Ghana's generating capacity, allowing LNG to displace crude oil for a cleaner, cheaper energy solution.
TLTC aims to leverage the skills and technologies of our strategic partners to develop world class LNG infrastructure in Ghana and achieve top performance in its operations by investing in its people and footprint area.
The project will position Ghana as a regional hub for LNG, providing a significant opportunities for long-term growth for Ghana and for the wider West African region.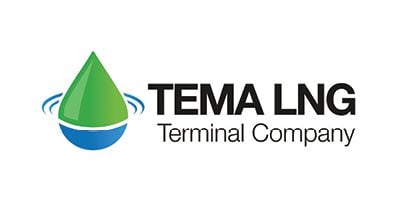 Contact Us