Podcast
Interview with
Ahna Mee & Jackie Haney, Co-Founders and Managing Partners, UnionRock Partners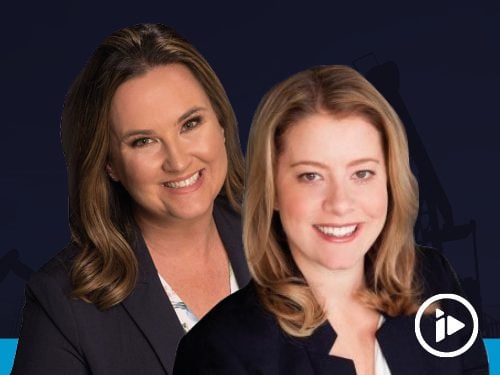 Recorded in July 2nd 2020
Jackie Haney and Ahna Mee join us from UnionRock Partners, an asset management firm that invests in both NonOp WI and Minerals & Royalties. Throughout the episode, Ahna & Jackie talk about the strategic rationale for having a blended NonOp and Royalties strategy, how they go about underwriting assets in the DJ Basin, and why they prefer building their portfolio through aggregated packages and corporate transactions vs. the ground game.
At UnionRock Jackie is responsible for investment strategy and execution of the Fund, including technical evaluation, reservoir analysis and portfolio management. Before the founding of UnionRock, Jackie was a founding member of Copper Trail Partners and Cobalt Oil & Gas, partnering with institutional and family office investors to directly invest in working interest and mineral rights for the past seven years. Jackie was Manager of Acquisitions & Divestitures for Venoco, an upstream oil and natural gas company from 2007 to 2011. While at Venoco, Jackie was involved with the sale of Venoco's Hasting Field to Denbury Resources for $200MM. Jackie began her career at ExxonMobil, followed by 5 years at Shell Corporation where she played a key role in designing, constructing and operating offshore and onshore oil and natural gas assets. Jackie received a B.S. in Chemical Engineering from the Colorado School of Mines. Jackie is the Co-Chair of the President's Council at the Colorado School of Mines and was recognized as one of the Top Women in Energy by the Denver Business Journal in 2019. She currently serves on the Board of the Laradon Hall Foundation and previously served as Corporate Chair for the Arthritis Foundation – Colorado.
At UnionRock, Ahna is responsible for business development with a focus on identifying and managing strategic partnerships with operating companies and facilitating the transition of acquired properties into the Fund portfolio. Before the founding of UnionRock, Ahna was a founding member of Copper Trail Partners, Cobalt Oil & Gas, and Versa Energy. Prior to founding Versa Energy, Ahna was a founding member at Meritage Midstream Services, an EnCap Flatrock Midstream and Tudor Pickering & Holt backed midstream company where she served as Business Development Manager and Corporate Secretary until Meritage divested its Eagle Ford Shale assets to Howard Energy Partners in 2012.  Prior to Meritage, Ahna was the Business Development Manager for Arista Midstream Services (2007 – 2009). Ahna began her midstream career with Momentum Energy Group as part of the business development team, which successfully acquired and built out systems in the Powder River, Piceance and Bend Arch-Fort Worth Basins that were sold to DCP Midstream for $635MM in 2007.  Ms. Mee graduated from the University of New Mexico with a BA, emphasis on Business. Ms. Mee is currently the Vice President of the Denver Petroleum Club and  was recognized as one of the Top Women in Energy by the Denver Business Journal in 2019.
Tune into our channel and listen where it works for you
This podcast, and more like it, is available on Spotify, iTunes, Google Podcasts, Breaker, Overcast, Pocket Casts & RadioPublic – subscribe and listen on your channel of choice.
You might also be interested in