Expert Insights
Edge, a USD 5bn, 13bn, 43bn+ marketplace
by Ivan Suarez, Public Policy Manager, Access Partnership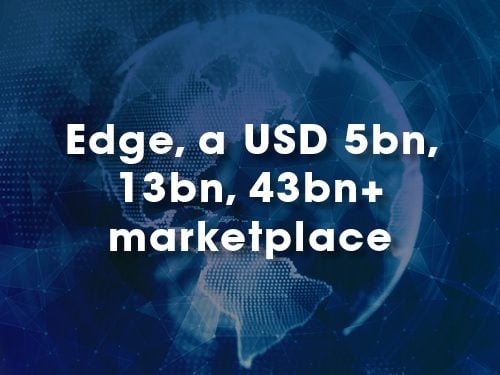 22 September 2020
I would like to bring it up again: why is edge computing a must watch for the energy sector? Since early 2019 little more has been written about how the equation Edge-IoT is crucial for  energy companies, and vice versa! That vice versa bit has not been talked about so much: why should energy companies worry about powering Edge computing? (what is Edge computing? – STL Partners)
Edge computing is more than just the decentralization of data and where it is processed. It represents a change of the paradigm around how the world would work with faster communication flows between devices, infrastructure and people. For those that are less familiar with "Edge", simply imagine 50-70% of the data generated in your environment (cell phone, Zoom calls, Hulu subscription, online games…), currently processed in a peripheral location outside your city, travelling at pace and returning to respond to your inputs. Now imagine that same amount of data and the interaction between your device and a nearby responsive touch point. What changes? The speed of this travelling both ways, and the response time – what we call "latency" is therefore decreasing. Now, why is this interesting for the energy sector? 
Edge computing should be in energy companies' radar for two reasons; on the one hand, the impact its implementation would have on their own inter-facility data processing, namely devices talking to each other to deliver real-time data and analytics, as well as identifying  key security and maintenance problems. There are good examples of O&G extraction complexes, and off-grid renewable power stations that are doing exciting things by implementing closed-systems of interactional devices, putting themselves ahead of the game. Some of the companies that are doing  leading the way are: XTO (Exxon Mobile), Chevron and Shell. On the other side of the coin, there are some powerful reasons for energy suppliers to keep an eye on this projected USD multi-billion ecosystem for the purpose of selling around, but not only, to IT infrastructure builders. This year's State of The Edge report (2020), forecasts a USD 700bn  in cumulative CAPEX within 10 years.
A Network of Edge-DCs
If the Dc industry already presented a good business case, ticking the boxes of: Need, Opportunity and Profitability at variable levels of risk as per taste, the Edge-Dc expansion is exponentially better. An explosion of new data-buildings is in the making, with Tier 1 and Tier 2 cities at the heart of it. Though the deployment of Edge-Dcs is just one of the optional business models, expert Dc-players run with a competitive advantage of offering at scale and having a good track-record. The important aspect here is the increasing demand for power in multiple cities by many companies, and at the same time!, thus speaking to Dc-developers with portfolios that are receiving funding would be a great opportunity for suppliers with footprint in an entire region, i.e. Europe.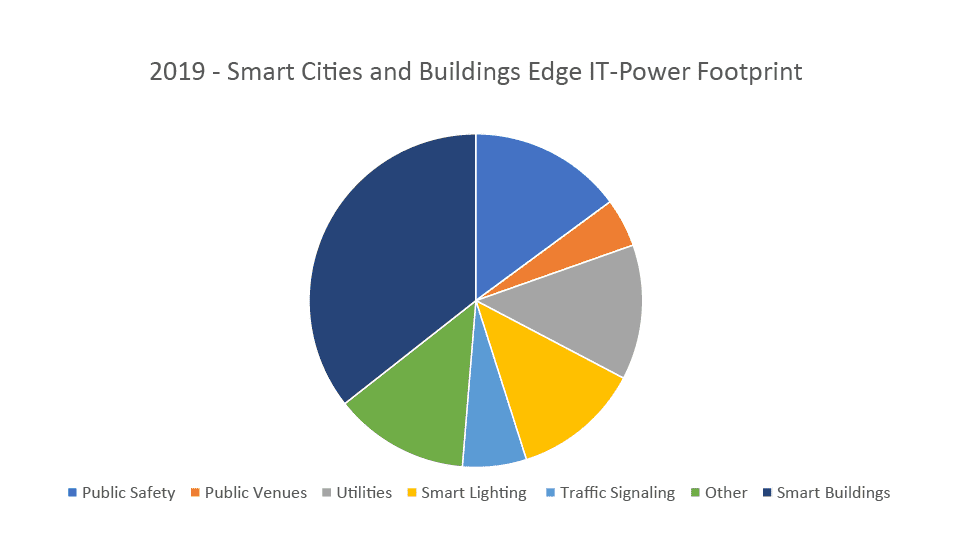 Scalable micro-DCs portfolios
It is not just about the big guys. Google, AWS, Microsoft have all made announcements through the past year, and their offering is clear for software giants looking to transfer their clients' needs. However, the magic is around new infrastructure players, entrepreneurial fully funded micro-Dc builders that are thinking outside the box. The required smart infrastructure, mobility innovation, and giving life to devices needs that the environment in which they operate is operationally "alive" (able to communicate) and micro-Dcs can help with that. Without entering into industry debates about "what type of edge" is best, the reality is that the scalability of micro-Dcs makes them infrastructure portfolios to monitor as a whole.
Company Name

Creation

 

 

 

Axellio

2019

USA

Bill Miller, CEO

 

Compass Datacenters

2011

USA

Chris Crosby, CEO

 

DartPoints

2012

USA

Hugh Carspecken, CEO

 

EdgeConneX

2009

USA

Randy Brouckman, CEO

 

EdgeMicro

2017

USA

Mike Hagan, CEO

 

MetroEdge

2019

USA

Founders: Craig Huffman, Vance Kenney

 

ScaleMatrix

2011

USA

Chris Orlando, CEO

 

Vapor IO

2015

USA

Cole Crawford,  CEO

 

Zellabox

2010

USA

Angie Keeler, CEO

 

Leading micro-data-center startups – compiled by Jeff Vance, Network World 
Tier 1-2 cities EV growth 
Often, the most interesting outcomes around a new technology or paradigm are not just the immediate applications of it, but the greater economic opportunities around them. A clear example is connected mobility for which edge computing is now seeing as the only alternative to deliver city automated mobility that is able to react quickly in a sometimes unpredictable environment. The fleet of connected electric cars is already a priority in the infrastructural planning for companies such as ABB, which have been targeting EV charging points (public charges) for years, anywhere from Germany to Brazil. The global EV fleet is multiplying by three every 3 years.
A cleaner internet through energy efficiency
Last, and certainly not least, environmental policy is being very specific about the requirements and responsibilities on data centre-emissions, with the EEA and the EU Commission wanting the industry to become climate neutral by 2030, as example. Users of colocation services, such as OTTs, are paying careful attention to whether their facilities providers are "green" enough. This is obviously a good opportunity for clean energy suppliers to compete at lower pricing, efficiency systems and reliability in front of the kings of the Dc industry.