Partner Content
How can the Energy industry achieve Operational Efficiency and remain cost-competitive?
Digitalisation is the answer.
by Kongsberg Digital
Get insights from the Digitalisation & AI session at APAC 2021
At the Asia Pacific Energy Assembly Conference 2021, we had the pleasure of chairing a session on Digitalisation & AI. With participants from Microsoft, OMV, and Vedanta Resources Plc, and chaired by our own Shane McArdle, VP Digital Energy at Kongsberg Digital, we had an interesting discussion about how digitalization and data optimization can reduce OPEX in mature fields, how you go about introducing cross-departmental and -disciplinary digitalization from an organizational point of view, and what low-hanging fruits to look for when considering such a change.
Out of the data silos
The oil and gas industry needs digitalization to enable emission reduction, de-carbonization and optimization of maturing basins. But how to go about it? One central aspect is liberating data. That not only means wresting it out the silos where it has been resting for a long time (although that is also an important – even vital – first step). It also means digitalizing decades of data from millions of documents, and then ensuring that there will be no uptime issues in the process when approaching multi-operator data.
The silo mindset that keeps data from coming alive is at the same time extremely common and extremely limiting for a company. That is why we need to liberate the data. Any implementation must be founded in the business needs, focused on use cases and implemented together with the subject matter experts (SMEs) who can bring decades of experience to the process and ensure that digital innovation goes hand in hand with physical innovation and value.
Collaborate with a partner ecosystem
Parallel to handling, digitalizing, and cleaning the data, companies must ensure collaboration with a robust and well-aligned partner eco-system. Bringing operators on board such as the OSDU Forum, academia, and technology partners will result in the optimum foundation for the next step; getting the organization on board. These partners, as well as the often geographically spread-out employees, must be provided with the technological framework that can utilize the data as well as scale up the digitalization project with no operational delays. This will most likely require a cloud-based solution, which in turn has the benefit of moving digital operations away from the engineers' trust "Excel on steroids" and on to AI and machine learning-driven platforms that can leverage the data to its full capacity.
Artificial Intelligence and Machine Learning in action
In Recent years' development in oil prices have resulted in an increased focus on brownfield developments, and rule number one with mature fields is data management. Knowledge of reservoir conditions and establishing the framework to create predictability is essential.
Introducing a machine learning platform is where the organizational change in a company will become highly visible, as data and IT converge into a Digital Operations organization with improved capacity to plan, predict and experiment scenarios, and achieve accurate decisions for improved operational efficiency.
Getting people on board
The SMEs that are important to implementing digitalization may also provide pushback and resist the change – oil and gas is a risk-averse business, after all. Making them the project owner will often help. The rest of the organization is helped through a two-pronged approach: Create an inclusive increase of change capability by easing stakeholders into the degree of knowledge required and incentivizing ideas from the entire organization, recognizing suggestions and accomplishments while keeping a concerted internal and external communications effort.
How to get started
In recent years, the industry has faced challenges to decarbonize operations and improve efficiency while remaining cost-competitive. Together with these challenges, there are also opportunities emerging with digitalization and AI-driven solutions.
How to get started, though? One important aspect to consider is laying the foundation for data mining. Ensure that all data is digitalized, taken out of the silos and liberated, making it usable for all the relevant parties. Find a platform with horsepower to scale your operations.
Next, make sure the entire organization is informed. Achieving substantial optimization through digitalization is about changing culture and having people on board. Engage stakeholders. Find and use partnerships to strengthen your ambitions and results.
And, finally, embrace agility. Ensure your digital solutions have the processing strength for scaling up quickly. As long as digitalization projects and solutions can be scaled up, digitalization will create massive benefits in terms of data usage, insights, and production efficiency.
Enable optimizations and accelerate digitalization with Kongsberg Digital as your technology partner
At Kongsberg Digital, we accelerate digitalization and fast-track ROI with our digital twin technology, Kognitwin Energy, which enables value generation connected to the business strategy and performance optimization by the Hybrid Machine Learning technology.
Open, data-driven and scalable, Kognitwin Energy offers easy visualization of the asset's behaviour and access to data from anywhere at any time. Today, the solution is actively deployed in Energy facilities around the world supporting the customers' organizational goals while optimizing operational efficiency and energy consumption.
Combining cutting edge technology with scalable solutions, with Kongsberg Digital as your partner, you can deploy the dynamic digital twin Kognitwin® Energy in your asset in a matter of a few weeks and rapidly start benefiting and extracting value from this technology.
Kongsberg Digital is a provider of next-generation software and digital solutions to customers within maritime, energy, renewables and utilities. The company consists of more than 500 software experts with leading competence within the internet of things, smart data, artificial intelligence, maritime simulation, automation and autonomous operations. Kongsberg Digital is the group-wide center of digital expertise for KONGSBERG, an international, knowledge-based group delivering high-technology systems and solutions to clients within the oil and gas industry, marine, defence and aerospace.
CONTACT US
10777 Westheimer Rd,
Houston,
Texas US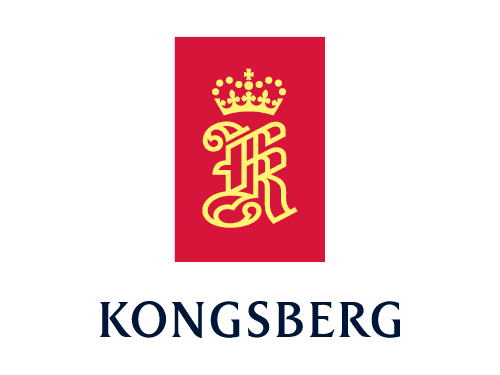 You might also be interested in