Executive Interview
Claudia Santos Cruz, Consultant, Morais Leitão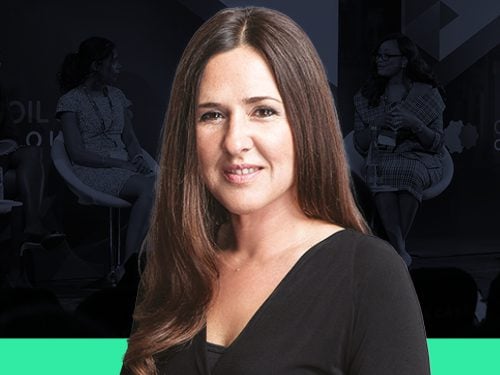 4 March 2020
Please give us a bit of background about yourself and your company
Claudia initially trained and practiced as an English solicitor from 1994 to 2005 at DLA Piper and Watson Farley & Williams in the City of London. During my time in England I focused on Oil & Gas; Finance; Shipping and commercial litigation.
In 2005 Claudia relocated to Portugal, where she registered with the Portuguese Bar Association. Before joining Morais Leitão Claudia was a partner at another Portuguese law firm with offices in Mozambique and Angola and was responsible for coordinating and setting up of its Mozambique office. Since 2009 she has been assisting international Clients with their investments in Lusophone African jurisdictions, as well as in Portugal.
In 2018, Claudia concluded her admission to the Mozambican Bar Association, something which had been a project of hers for a long time, given she was born and spent her early years in this Country.
Currently Claudia advises clients on international and cross border ventures and investments in Angola; Mozambique and Portugal having significant M&A and Finance experience and regularly advising on investments in highly regulated sectors such as Oil & Gas; mining; energy and complex infrastructure projects.
Claudia is ranked as a leading lawyer in all international legal directories with Clients stating they appreciate her straightforward style, knowledge of local law and practice; direct negotiation skills and tireless search for the best solution.
Claudia coordinates the international Oil & Gas team and Shipping practice at ML and is also a member of the international Banking & Finance department. Most of her clients are based in North America, Europe and Asia and invest and operate in extremely diverse areas, which include Transport and Logistics, Leisure and Tourism, Natural Resources, Oil & Gas Mining, among others.
How important is the African market to your business? Why?
Africa's potential as a growth market for business remains both underestimated and misunderstood. Africa's fast-growing population and markets present important opportunities for business in an environment of slowing global growth. Mozambique and Angola, for example, have long been known for their resource abundance in both agriculture and mineral resources. To date, though, these countries has struggled to translate these resources into shared wealth and sustained economic development. New innovations and investments promise to change that picture and create exciting growth opportunities for business. For example, in oil and gas, Africa is rich in unexplored, high-potential regions, and the continent has huge unmet demand for energy.
Africa plays the key role in our practice – both my Team and I spend most of our time dealing with transactions and business ventures in Portuguese African speaking countries, particularly Angola and Mozambique. It's important to acknowledge that these markets can test an investor's patience.
At the firm and in conjunction with our local offices ALC and HRA, we currently assist Clients in a wide area of business: oil and gas and mining, energy, hotel, leisure and tourism, banking and finance, construction and infrastructure, agriculture and fisheries and transport and logistics
How do you think the current situation with Covid-19 and the oil price crash will impact projects going forward?
Covid-19 is having a severe impact on the global economy particularly by causing a reduction of economic activities worldwide – Africa is no exception.
In Africa we expect countries that depend heavily on income from the tourism sector to be those which are hit more harshly by the pandemic (e.g. São Tomé and Príncipe and Cape Verde).
On another hand, the decline of economic activities and the restrictions to circulation by air have reduced the demand for oil, leading to a precipitous decline in oil prices. The recent dramatic decrease of oil price is worrisome for us, especially in the case of Angola, one of the largest oil producers in Africa (oil production accounts for 45% of its GDP).
We also do not expect too many foreign investors to be seeking new investment opportunities abroad in times like these, which has an obvious negative impact in African countries.
Having this said, the impact of covid-19 will impact projects all around the Globe and I believe it is still too soon to advance what the consequences will be and how negative / devastating they will be for projects in Africa.
Specifically, I understand your focus is on Mozambique – how do you expect projects to be impacted there?
The negative events related to covid-19 naturally bring risks and uncertainties to Mozambique's economic prospects (a 2.4% recession is anticipated). There is an additional pressure on the balance of payments due to the decrease in the value raw materials (e.g. coal). Mozambique's economy was already suffering pursuant to the 2019 Idai and Kenneth cyclones and the pandemic is unfortunately an additional negative event which will impact the Country and its economy.
The global oil industry is experiencing major shocks as the Covid-19 pandemic endures. The challenge to the industry is not just coming from a decline in global demand for energy commodities, but also from questions about the future of the extractive industry in an era of climate change.
Since discovering significant gas reserves ten years ago Mozambique has emerged as a leading player in LNG. Covid-19 will see some projects delayed, but the Mozambique LNG project achieved $15 billion in debt financing during the crisis, and the country's GDP growth forecast, while significantly reduced, remains positive at 0.7%.
Covid-19 will not delay, for example, state-run Bharat Petroleum Corporation Ltd BPCL's plan to bring to India the much-awaited natural gas from its Rovuma basin in Mozambique by 2024. BPCL through its upstream arm, Bharat Petro Resources Ltd (BPRL) holds 10% stake in the Rovuma Basin and plans to bring in 1 million metric tonnes per annum (mmtpa) of gas from the fields to India. Financial closure for the project has been completed. BPCL has signed a sales and purchase agreement with Mozambique LNG1 Company to bring the gas to India.
Other deals and projects are also ongoing.
The real estate sector was the primary target for investors into Mozambique in 2020. The energy sector in Mozambique was the most prolific sector in terms of deal value, with USD145 million in deals announced in 2020. This is mainly due to the acquisition of Central Termica de Ressano Garcia by the UK's Actis LLP, for the same amount.
Despite current challenges, what opportunities exist within the African market?
Despite the challenging times we are facing, optimism about Africa's long-term prospects should remain widespread. It is believed that Africa's GDP will be among the fastest growing in the world over the next 20 years, as a result of, among others, a passage to a more digital economy and a great improvement in basic sectors such as education, healthcare and infrastructure. We are also viewing a rapid development in urbanisation / sanitary conditions which is expected to continue / grow.
Angola, Mozambique and Cape Verde, for example, offers extremely diversified areas of opportunities for business investors that are seeking long-term projects. In our view, the Agriculture, Hotel, Leisure and Tourism, Construction and Infrastructure and Energy Sectors are among the economic sectors with most potential in this continent. We have had the opportunity to assist Clients with many different projects (both in terms of their object, size and location) in these economic sectors (among others) and have witnessed first-hand how successful they can be. Missing across much of sub-Saharan Africa are the roads, rails, ports, airports, power grids and IT backbone needed to lift African economies. This lack of infrastructure hinders the growth of imports, exports, and regional business so there are a lot of opportunities in infrastructure investment and projects. Companies that can connect Africans and markets can prosper.
In the case of Mozambique, it is rich in natural resources and produces a large variety of agricultural products. As mentioned already, it benefits from huge offshore gas fields discovered in 2010, which could turn the country into one of the main LNG producers in sub-Saharan Africa. It also has significant coal reserves and hydroelectric potential, and possesses the world's largest reserves of tantalite. It is the 10th largest producer of cassava and the 18th producer of oilseeds. Although agriculture employs 71% of the country's active population, it represents only 24.5% of GDP (World Bank, 2018).
There are many factors behind the opportunities for growth in Angola and Mozambique's including robust commodity prices (notwithstanding the impact of Covid 19), improved economic management, substantial debt relief and increased private capital flows. However, unlike earlier short-lived booms, two additional engines of growth and opportunity that were largely absent before underpin output.
The first main driving force is surging external demand, especially from China and India, which need resources—especially oil and minerals.
The second is the increasing pace of urbanisation and "consumerisation" as nationals move to the cities, and disposable incomes rise, their demand for modern goods and services (such as telecommunications and banking services) will accelerate. The impact of these two forces offers hope that the bubble will not burst.
In your opinion, what are some of the main regulatory challenges you and your clients have to deal with?
Although the key business indicators are improving, the region's operating environment remains difficult at times, suffering from shortages of key skills, stop-go policies, poor regulations and labour union issues. 
It should be pointed out that, in our experience, long lasting investments in the Lusophone African countries we work with are always the most successful ones.
There are hurdles and difficulties when investing in any country and as such we do not deem Lusophone African countries as being more burdensome to invest in when compared to other countries for example in Latin America or Southeast Asia.
It is true that Clients face complex and at times stringent legal requirements when investing in Angola and Mozambique (e.g. threshold for the so-called foreign indirect investment; local content rules; mandatory partnerships, etc).
The leading business challenge in Angola remains the scarcity of foreign exchange, and the resulting inability of foreign companies to repatriate profits and Angolan companies to pay foreign suppliers. The lack of foreign exchange is significantly impeding imports of products. International and domestic companies operating in Angola face significant delays securing foreign exchange approval for remittances to cover key operational expenses, including imported goods and expatriate salaries. Profit and dividend remittances are even more problematic for most companies.
Since its election in 2017, the new government has been striving to make the Angolan economy more attractive to foreign investment.
In addition to the Government's fight against bribery, corruption and money laundering, the following two important legal developments should be highlighted, given their importance to the Angolan economy and potential attractiveness to foreign investment:
1. The competition law (Law 5/18 of 10 May 2018).
2. The private investment law (Law no. 10/18 of 26 June) (PIL).
The new competition law is a novel legal framework, which aims to stimulate the local economy and foster competitiveness among economic agents. By establishing a set of rules and principles, which are very much in line with most of the European Union's existing legal regimes, the new law hopes to increase Angola's profile internationally.
The new private investment law introduced a number of changes to the investment regime in Angola and is evidence of the government's efforts to simplify, promote and increase investments in Angola. In practical terms, it is now reasonable for a private investor (either local or foreign) to setup an Angolan entity and have the relevant private investment approved within approximately two weeks.
Despite Mozambique's investment potential, the business and regulatory climate poses some challenges. The Central Bank, had created a stable macroeconomic environment, and there appears to be high-level political commitment to attracting large scale investments. However, there is still a lot of bureaucracy that remains largely unresponsive to the needs of the private sector. Most companies cite the slow pace of conducting business as one of the main challenges in Mozambique. In addition, the top-down, hierarchical decision-making process can hinder market efficiency.
There are other more structural issues that Clients suffer from when setting up a business in these countries and these relate mainly to a lack of infrastructures (roads, railways, etc) and with inexperience / lack of clear positioning from public agents working in public entities (Ministries; licensing agencies; border and customs entities, etc). These have however, in our view, become less of a constraint for businesses over the years. Having good legal representation is a must for investors to be able to navigate these legal systems.
What effect will the energy transition have on the Oil & Gas industry in Africa?
The demand for clean energy has been increasingly seen as an inevitable trend and we have seen various companies, such as Dutch Shell, reinvent themselves and seeking opportunities with these forms of energy and diversifying their portfolios rather than focusing only on the oil & gas industry.
Many advocate that natural gas, especially LNG, can be seen as a bridge towards clean energy and there are significant projects in this area in the African continent, e.g. the LNG projects in Mozambique.
In countries such as Angola, the oil crisis which occurred in 2015 has brought to the forefront the need to diversify economies that are dependent on the oil&gas sector almost entirely.
Even if this industry may suffer in Africa, the fact that the continent offers a possibly unparalleled potential for the renewable energy sector should not be overlooked. Due to its climate, vast untouched parcels of land and increasingly more attractive investment regimes for foreign investors, it is my opinion that the Energy sector as a whole (not just the oil&gas part) has a tremendous potential for growth in the decades to come.
As woman in a position of leadership in an often-male dominated sector, do you have any thoughts on how the industry can promote diversity in the workplace?
Claudia was appointed an Officer of the International Bar Association's ("IBA") Oil and Gas Law Committee with a 2 year mandate from January 2021.
Claudia will be responsible for the area of Diversity and Inclusion. In particular, she will focus on increasing membership and disseminating information to women as well as training programmes and conferences for the IBA's African Regional Forum members.
Claudia previously served various IBA Officer roles from 2009 to 2013 reaching Senior Vice Chair of the European Forum. She is also a member of the Women's International Shipping & Trading Association (WISTA).
Claudia started her training contract in London in 1994 and a lot has changed fortunately in 26 years. Claudia leads teams in what are perceived to be male dominated industries: Shipping and Oil & Gas. She has participated in and seen significant progress in the field of gender equality in Law.
For more than 30 years, women in law have been obtaining more bachelor's degrees than men; asking to be promoted and negotiating salaries at the same rates as men. And contrary to conventional wisdom, they are staying in the workforce at the same rate as men. Women are generally not sufficiently well represented at management level. The two biggest drivers of representation are hiring and promotions.
Claudia believes that law firms need to take more decisive action by treating gender diversity like the business priority it is, from setting targets to holding leaders accountable for results. It requires closing gender gaps in hiring and promotions, especially early in the pipeline when women are most often overlooked. And it means taking bolder steps to create a respectful and inclusive culture so women—and all employees—feel supported at work.
For a Portuguese law firm, ML is seen as progressive and has taken specific measures over the past few years to improve and boost the position of women in the firm.
Claudia was born in Mozambique and has a great affinity with this country and its people. She has, through events organised by ML, helped young women in Mozambique through, for example, Girl Move (https://www.girlmove.org) by sharing life and work experiences to motivate, guide and inspire young women seeking to enter the legal profession.
As a practising lawyer, professional mentor to several lady lawyers and a mother of a teenage girl, Claudia firmly believes in the importance of continuing to promote diversity and the trend of women leadership to continue and progress in the future.
About Morais Leitão
To address the growing needs of its clients throughout the world, particularly in Portuguese speaking countries, Morais Leitão established solid associations and alliances with leading offices and law firms in Angola, Mozambique and Cape Verde creating the Morais Leitão Legal Circle, a network based upon the sharing of values and common principles of action with the goal of establishing a platform to deliver high quality legal services to clients of all those jurisdictions. Through the Morais Leitão Legal Circle, the firm is able to assist its clients in some of the biggest and complex transactions held in these jurisdictions.
In conjunction with its integrated network law firms in Angola (ALC Advogados); Mozambique (HRA Advogados) and Cape Verde (VPQ Advogados) ML through its Desk for Lusophone Transactions ensures a seamless service to international clients investing in Lusophone Africa. The Team advises clients on both cross border inbound and outbound investments into Lusophone Africa, very often in respect of large-scale project finance deals and is jointly led by Claudia Santos Cruz and André Sousa Vieira, together qualified in four different jurisdictions. Claudia and André have almost 25 years of international experience gained at top City of London law firms and are Lusophone experts in the jurisdictions where the ML network law firms are established.