Executive Interview
Introduction to Carnrite: Dedicated, Practical Business Partner for an Industry in Transition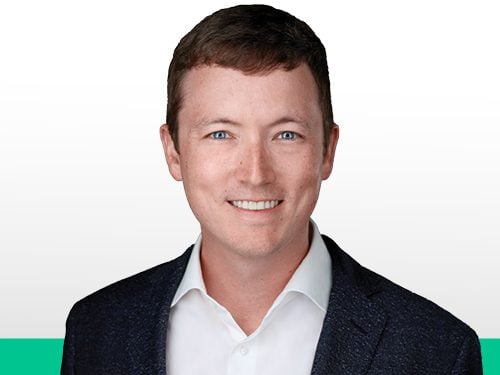 Ahead of this year's virtual World Energy Capital Assembly (WECA X), we spoke with Nick Carnrite, Managing Director at The Carnrite Group, on their entrance to the UK market, the challenges facing the Energy industry and how they are supporting the sector through these times.
Who is The Carnrite Group?
The Carnrite Group ("Carnrite") is a management consultancy focused on the energy and industrial sectors. We're a dedicated, practical business partner to help address strategic, operational and financial challenges. From corporate strategy to human capital, organizational change to navigating the Energy Transition, we make sure that whatever you're going through, we're in it with you. Our clients face difficult business decisions – our mission is to make it easier for them. Throughout the firm's 30 year history, we have successfully delivered engagements throughout North America, Europe, the Middle East, and Africa. We opened an office in Mayfair, London in 2019 and we are committed to growing our UK business and workforce despite the Covid-19 pandemic and its challenges.
Why has Carnrite chosen to specialize in sectors like energy?
Carnrite occupies a unique market position. Many of our competitors work across sectors; others are focused on the technical side of the business (reserves certification, as an example). Since inception, Carnrite combines deep industry subject matter expertise with strong consulting and project management skills. Most of our people have worked in technical, operational, financial, and management roles in the sectors in which we focus. As a result, we understand our clients' businesses, assets, opportunities, and challenges, and we are able to provide experienced, focused advice and guidance at strategic and operational levels.
Carnrite's roots in the oil and gas sector run deep. However just as the oil and gas industry has evolved, so has our business. In recent years, we have actively expanded across all segments of the energy industry, as well as in other sectors into which we felt our skill sets were transferrable. These include power and utilities, chemicals, logistics, aviation, and manufacturing. Despite this growth, our business model of combining industry expertise with strong consulting remains core to who we are as a company.
What attracted Carnrite to the UK market?
Opening a London office was the natural next step in the company's expansion. While we have worked globally for decades, we had historically deployed the work from the U.S. We realized we needed to establish a new hub to service our growing business in Europe and the Middle East. Just as importantly, we saw the UK as an area of technological, commercial, financial, and organizational innovation in the energy sector. We watched closely as the UK became the first country to make a Net Zero 2050 commitment, establishing itself as a leader in the Energy Transition. Practically speaking, London is centrally located between our U.S. and Middle East clients. It also provides access to a unique combination of finance and industry leaders. These attributes, along with the influx of new operators, service companies, and private equity capital, makes the UK an exciting place to do business. The innovative new service offerings we build in this fast-moving market can be deployed to benefit our clients around the world.
Looking specifically at the energy industry, what are its greatest challenges?
In a word – uncertainty. Energy demand will continue to increase, and it will take all energy sources to meet this demand. We firmly believe oil and gas will remain critical components of the energy mix for decades to come. However, we have largely produced much of the technically and commercially "easy" oil and gas, a range of self-inflicted and external factors have limited investment in new supply, and the Covid-19 pandemic has severely impacted global demand in the short term. Collectively, this will result in continued uncertainty and volatility.
At the same time, the Energy Transition is accelerating. Our clients in all regions now accept and embrace this fact, even as the regulatory framework continues to evolve. The energy industry is tasked with disrupting itself, which is something very few industries have been able to accomplish (think Amazon to bookstores or Netflix to video rental stores). Companies must have a clear strategy and defined action plan to ensure their business remains viable throughout the transition. The lowest cost, most resilient, most innovative companies will emerge as the winners.
How is Carnrite helping clients address these challenges?
Our service offerings – strategy, process improvement, human capital, supply chain and operations, digital transformation, Energy Transition – were built to help address today's greatest challenges. For the energy industry, we must continue to become more efficient, harness technology to solve business problems, consolidate where necessary, and lead the Energy Transition. We help clients take on these challenges independently and via an innovative network of strategic partnerships and alliances, including Persefoni (carbon management), Beyond Limits (artificial intelligence), Data Gumbo (blockchain / smart contracts), and Fifth Ring (marketing and communications). Carnrite is unique in its deep industry experience, pragmatism, targeted consulting teams, and focus on implementation. Most consultancies can design change … we thrive at operationalizing it.
The Carnrite Group are Associate Sponsors of this year's virtual edition of the World Energy Capital Assembly. 
Founder & CEO at The Carnrite Group, Alan Carnrite will be speaking on the 'Industry Transformation & Long Term Forecasts' panel at WECA X on 1 December, 4 PM (GMT).
You might also be interested in