Minerals & Royalties Podcast
Kitchen Table War Stories with Griffin Haby III & Paden Mckinney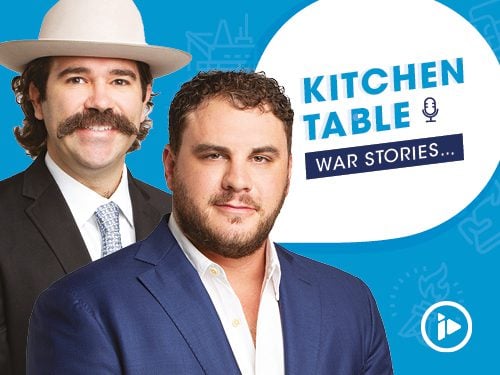 23 March 2021
Griffin Haby III & Paden Mckinney, Co-Founders of Mountain Lion O&G return to the podcast to share some of their crazy stories from over the years including:
"Lions and Tigers and Bears, Oh My!"
"Come up the Holler"
"Haby's 'There Will be Blood' Moment"
"The Barn House Robbery"
"The AR 15 Deal"
"Chasing an F6 Tornado" 
Enjoy!
Minerals & Royalties Assembly
Coming to Houston in 2024
The Minerals & Royalties Assembly is the home of CEOs & Investors in the Minerals and Royalties space. 
Tune into our channel and listen where it works for you
This podcast, and more like it, is available on Spotify, iTunes, Google Podcasts, Breaker, Overcast, Pocket Casts & RadioPublic – subscribe and listen on your channel of choice.
You might also be interested in