Minerals & Royalties Podcast
Andrew Rosell, Shareholder, Winstead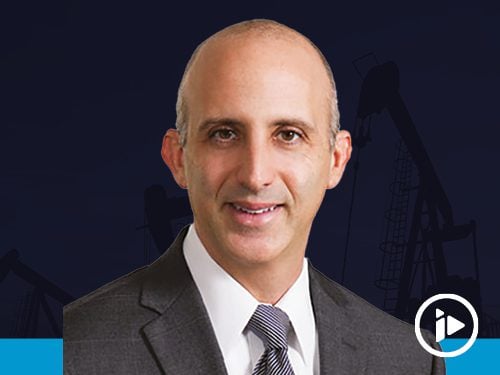 Published 09 June 2021
Andrew Rosell, Shareholder at Winstead joins the podcast as part of our mini series around "Investor Due Diligence for Minerals & Royalties Funds". During the episode, Andrew walks through different kinds of fund structures, fund provisions, management fee structures and much much more. 
Andrew J. Rosell has a diverse corporate and securities practice representing wealth managers, mutual fund managers, private investment fund managers, family offices and public and private companies engaged in mergers and acquisitions. Mr. Rosell has expertise representing registered investment advisers in all aspects of their business, including: formation, investment portfolio transactions, due diligence, regulatory compliance, fund formation and liquidation and business cessation.
Mr. Rosell also represents companies in the oil & gas, oil field services, manufacturing and aerospace industries. In this capacity, Mr. Rosell often acts as outside general counsel addressing corporate governance, employment and contract negotiations, as well as, negotiating merger and acquisition transactions.
Prior to joining Winstead, Mr. Rosell was a Partner with Kelly Hart & Hallman in Fort Worth. Before that, Mr. Rosell was General Counsel and Chief Compliance Officer at Kleinheinz Capital Partners, Inc., a multi-billion dollar SEC registered investment adviser. During his tenure at Kleinheinz Capital Partners, Inc., Mr. Rosell managed the compliance program and legal functions. Mr. Rosell began his legal career as an associate attorney at Akin Gump Strauss Hauer & Feld LLP. Prior to attending law school, Mr. Rosell was a staff auditor with Ernst & Young LLP, focusing on real estate audit and consulting.
Winstead is a national business law firm with nearly 300 attorneys who serve as trusted advisors to emerging, mid-market and large companies, both public and private. The Winstead team provides a range of core legal services that are critical to our clients achieving their business goals. Winstead's business transactions and litigation practices serve key industries including airlines, financial services, healthcare, higher education, investment management/private equity, life sciences, real estate, and sports business.
Find out more about https://www.winstead.com/
Minerals & Royalties Assembly
Returning to Houston on 10 October 2023
'The Home of CEOs & Investors in the Minerals and Royalties Space'
Tune into our channel and listen where it works for you
This podcast, and more like it, is available on Spotify, iTunes, Google Podcasts, Breaker, Overcast, Pocket Casts & RadioPublic – subscribe and listen on your channel of choice.
You might also be interested in