Investor Podcast
Dan Pickering, Founder & Chief Investment Officer, Pickering Energy Partners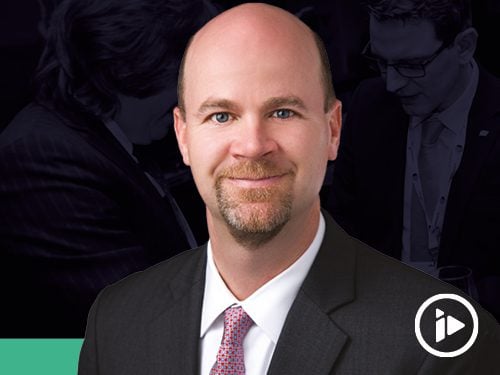 11 January 2021
Recorded on 22 October 2020, Dan Pickering, Founder & Chief Investment Officer at Pickering Energy Partners, joins us to talk about Pickering Energy Partners' spin off from Tudor, Pickering, Holt & Co. back in 2019 and how the firm remains bullish on Oil & Gas as they expect there to be a lot of transaction activity in the market as the current downcycle sorts itself out. During this episode, Dan walks us through where he sees potential for future upside, what types of opportunities he will be looking to target and how this fits into PEP's strategy. Dan also explains why 2020, although being a difficult time to be an energy investor, is a great time to be building a business.
Professional Bio
Dan Pickering is the Chief Investment Officer of Pickering Energy Partners (PEP). PEP manages client assets via energy strategies focused primarily on public markets and private equity. Prior to PEP, Mr. Pickering served as the President of Tudor, Pickering, Holt & Co. and Chief Investment Officer of TPH Investment Management. Dan has spent 26 years as an energy portfolio manager, researcher and analyst, first at Fidelity Investments (where he managed ~$1 billion of energy sector funds), then as Head of Research at Simmons & Company and as the founding partner of Tudor, Pickering, Holt & Co. Dan currently serves as the portfolio manager of the PEP Energy Equity Opportunities Fund and on the Investment Committee of PEP's energy co-investment and private equity strategies. He also serves on the Advisory Board's for Tudor, Pickering, Holt & Co, the Energy ESG Council, the Houston CFA Society, as well as the Board of Trustees for Texas Children's Hospital and the Texas Children's Hospital Foundation. Dan grew up in Missouri, has a BS in Petroleum Engineering from the Missouri School of Science and Technology and an MBA from the University of Chicago.
North America Energy Capital Assembly
Returning to Houston on 11 - 12 October 2023
'The Most Senior & Influential Finance & Investment Meeting for the North American E&P Sector'
Tune into our channel and listen where it works for you
This podcast, and more like it, is available on Spotify, iTunes, Google Podcasts, Breaker, Overcast, Pocket Casts & RadioPublic – subscribe and listen on your channel of choice.
You might also be interested in