Women's Energy Council Podcast
Interview with Gayle Brim, Managing Director, Technology Transformation
Grant Thornton
Published 12 May 2023
In this episode of the Women's Energy Council Podcast, Gayle Brim, Managing Director of Technology Transformation at Grant Thornton joins us to advise on how not to feel overwhelmed or behind the curve when it comes to transformation, as well as how to balance costs when making significant changes to existing operations in the short term to assist in long term gains. We also discuss what keeps Gayle excited about her role every day, alongside the importance of Grant Thornton's business resource groups in maintaining their diversity and inclusion goals.
As a Managing Director of Grant Thornton's Business Applications Practice Midwest Region, Gayle is focused on Business Applications services for our clients across the Midwest region from Minnesota to Kentucky and from the Dakotas to Pittsburgh, PA. Gayle is based in Chicago, IL. Within Business Applications, Gayle specializes in ERP, Finance and Supply Chain Management (SCM) and has experience across ERP, SCM, EPM, HCM, and BI/Analytics.
Gayle has over 30 years of experience leading large, global programs ranging from strategies and transformations to design, implementation and support projects for many US based companies that have operations and resources across the globe including: North America, Europe, AsiaPac, and Latin America. Gayle has focused on a variety of enterprise solutions including Oracle Cloud, Oracle EBS, JDE, Peoplesoft, Siebel, Hyperion, and OBIEE.
Prior to joining Grant Thornton, Gayle was IBM's Oracle Service Line Delivery Leader (SLDL) for North America. She also was the Delivery Executive for several client programs and projects.
We're a business adviser that helps organisations navigate today's volatile markets, has a strong focus on quality and delivers insights to succeed. We help businesses to achieve their objectives. We work with the public sector to build thriving communities. And we work with regulators and financial institutions to build trust and integrity in markets.
What sets us apart is our distinctive client experience which leads to more meaningful advice and a better working relationship. We discover what's important to you and make it important to us. This is particularly the case in our Oil and Gas Practice, which is part of Energy and Natural Resources, one of our eight dedicated industry groups and among our fastest growing industry practices. With us you can expect the resources, skills and experience of the largest firms, with more accessibility, attention and senior involvement to support you.
In the UK we're led by 190 partners and over 4,500 people. We can also call on a global network of some 50,000 people in over 135 countries. And because of our shared enterprise model in the UK, every one of us gives their all towards your future success.
Global strength
Grant Thornton UK LLP is part of the Grant Thornton network of independent assurance, tax and advisory firms in 135 countries. For more than 100 years, we have helped dynamic organisations realise their strategic ambitions. Whether you're looking to finance growth, manage risk and regulation, optimise your operations or realise stakeholder value, we can help you.
In Africa, we have a strong and growing footprint with 41 member firm offices in 24 countries and over 2600 people covering the Anglophone, Lusophone and Francophone speaking regions. Our Africa business group draws together the experience and insights of our UK team, alongside those of Grant Thornton member firms across Africa, to provide a seamless and streamlined service to you, whatever your business needs may be in the region.
We've got scale, combined with local market understanding. That means we're everywhere you are, as well as where you want to be.
For further information: www.grantthornton.com
Tune into our channel and listen where it works best for you
This podcast, and more like it, is available on Spotify, iTunes, Google Podcasts, Breaker, Overcast, Pocket Casts & RadioPublic – subscribe and listen on your channel of choice.
You might also be interested in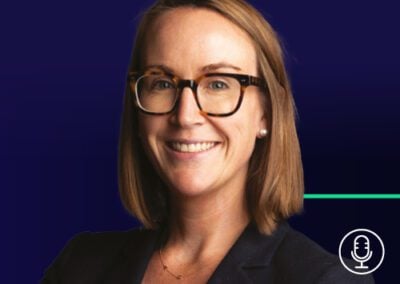 Whitney Hughes-Plummer, Managing Director and Partner, Boston Consulting Group joins us to share key findings from the report Untapped Reserves 3.0, which assesses diversity, equity, and inclusion (DE&I) in the energy sector. Listen here. Listen Here