Women's Energy Council Podcast
Lamé Verre, Co-Chair, Lean In Equity and Sustainability
31 March 2021
In the last week of international women's month, we caught up with Lamé Verre, Co-Chair at Lean In Equity and Sustainability. Through her own story Lamé illustrates the power of a simple 'yes', as her decision to study in a different culture and language became the springboard for her incredible career to follow. Through the story of Lean In Equity and Sustainability, Lamé goes on to show the power of women as a collective, working together to support each other in achieving their ambitions. Enjoy the episode!
Lamé is an experienced Energy Executive with over 20 years' experience working across the Energy industry value chain, in several geographies.She is Director for Renewable Energy and Energy Transition at Alaric & Associates. Prior to that, she was the Senior Regional Manager, Treasury for Europe, Eurasia, and Sub-Saharan Africa (EESSA) at Halliburton.
Before joining Halliburton, Lamé founded Alaric & Associates, an independent Energy consulting firm focused on upstream, midstream and renewable energy sectors. She also co-Founded ScanTech International; a service company focused on providing low carbon pipeline construction and rehabilitation solutions to the Energy industry.
After over a decade of core upstream focus, Lamé moved into Energy consulting when she joined Gaffney, Cline & Associates (a subsidiary of Baker Hughes) as a Senior Commercial Consultant in London, and subsequently serving in the Houston office as Manager Petroleum Economics for the Americas.
Prior to becoming an Entrepreneur, Lamé started her career with ENI E&P as a Petroleum Economist working in Italy and Nigeria, before relocating to the UK where she held several instrumental positions for companies such as Sterling Energy Plc, E.ON E&P and Baker Hughes.
Lame currently sits on the board of trustee for Uganda Conservation Foundation, a charity set up to support wildlife populations. She is also the co-chair of Lean In Equity and Sustainability, Europe and serves as a governor for NESCOT, a UK Further Education College.
Lamé holds an MBA from Imperial College, a Post-Grad in Corporate Finance from the London Business School, a Masters in Energy, Environmental Management and Economics from the Eni corporate University, Italy and a B.Sc. in Economics and Statistics from the University of Benin, Nigeria. She also recently completed the Oxford Saïd Business School Women in Leadership executive program.
At Lean In Equity & Sustainability, we support women to achieve their ambitions and help companies build inclusive workplaces where women of all identities are supported and empowered. Our guiding principles and foundation are built on three key UN sustainable development goals.
Tune into our channel and listen where it works best for you
This podcast, and more like it, is available on Spotify, iTunes, Google Podcasts, Breaker, Overcast, Pocket Casts & RadioPublic – subscribe and listen on your channel of choice.
You might also be interested in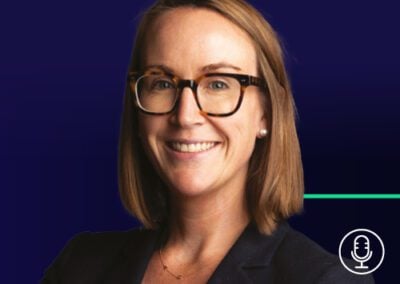 Whitney Hughes-Plummer, Managing Director and Partner, Boston Consulting Group joins us to share key findings from the report Untapped Reserves 3.0, which assesses diversity, equity, and inclusion (DE&I) in the energy sector. Listen here. Listen Here