Women's Energy Council Podcast
Louise Woods, Partner, Vinson & Elkins
19 March 2021
In this episode, we hear from Louise Woods, Partner at Vinson & Elkins' London office. Louise provides a wealth of knowledge in practical projects aimed at improving inclusivity. Through her work in the non-profit ArbitralWomen and the projects run at V&E, she has seen the benefits of supporting women, and men, through the vulnerable return-to-work period after the arrival of a first child. She provides helpful advice for others who may be formulating similar projects aimed at inclusion, and encourages those with influence to support their junior female employees who may not believe in themselves enough. This episode is a must-listen for anyone aiming to institute inclusive initiatives at their organization. Enjoy!
Louise is a partner in Vinson & Elkins' London office with significant experience in arbitration and litigation of high value, complex international commercial disputes and investor-state arbitration. She has experience of representing clients across a wide range of industry sectors, in particular in relation to international energy disputes. Louise works in support of greater diversity in international arbitration, including serving as Vice President on the board of ArbitralWomen, a global nonprofit that works to support and promote women in international dispute resolution.
Vinson & Elkins' roots in the energy industry stretch back to our foundations over a century ago. Our lawyers are committed to excellence and steeped in the energy and finance industries, offering clients experience handling transactions, investments, projects and disputes worldwide. The firm's deep bench of close to 700 lawyers collaborating across 12 offices around the world allows a multi-disciplinary approach, whether companies need guidance on complex transactions or litigation. V&E brings insight and know-how, building on a base of comprehensive industry experience that offers clients a deep understanding of the intersection of energy, finance and the law.
Tune into our channel and listen where it works best for you
This podcast, and more like it, is available on Spotify, iTunes, Google Podcasts, Breaker, Overcast, Pocket Casts & RadioPublic – subscribe and listen on your channel of choice.
You might also be interested in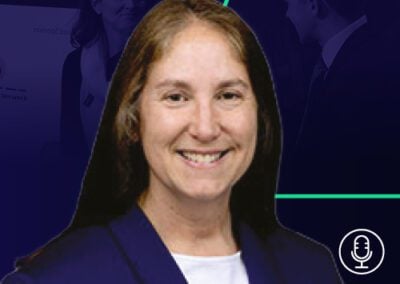 In this episode of the WEC Podcast, Gayle talks to us about how not to feel overwhelmed or behind the curve when it comes to transformation and how to balance the cost of making significant changes to existing operations in the short term for long term gains. We also discuss what keeps Gayle excited about her role every day and the importance of Grant Thornton's business resource groups in maintaining diversity and inclusion goals Listen Here