Women's Energy Council Podcast
Interview with Behnaz Rahimi-Zand, Senior Process Engineer of Technip Energies
Published on 15 March 2022
In this second installment of our March features month podcasts, we had the pleasure of speaking with Behnaz Rahimi-Zand, Senior Process Engineer for Technip Energies. Beginning her career at home in Iran, Behnaz has since spent over 20 years in various different technical, engineering and consultancy roles in the downstream oil and gas industry.
Having spent time in the field in her engineering capacity, Behnaz shares her experiences of life as a female engineer with all of its challenges and opportunities. One thing that stood out in this episode is the clarity in Behnaz's path – she became an engineer because she was meant to be an engineer, regardless of gender, nationality, faith or any other factor. As she asserts throughout the episode, one's career path is a result of one's personality, interests and abilities, nothing more. This is the message we are hoping to convey at the Women's Energy Council. Enjoy the episode! 
Behnaz is currently Senior Process Engineer for Technip Energies. She began her career in Iran, and now has over 20 years' experience in various technical engineering and consultancy roles in the downstream oil & gas industry. As a senior engineer in different locations from the middle east to East Asia and Europe, Behnaz has managed technical teams across cultural and geographical contexts. She is now actively involved in energy transition projects to take part in the improvement of the downstream oil and gas industry.
Technip Energies is a leading Engineering & Technology company for the energy transition, with leadership positions in Liquefied Natural Gas (LNG), hydrogen and ethylene as well as growing market positions in blue and green hydrogen, sustainable chemistry and CO2 management. The company benefits from its robust project delivery model supported by extensive technology, products and services offering.
Operating in 34 countries, the company's 15,000 people are fully committed to bringing their clients' innovative projects to life, breaking boundaries to accelerate the energy transition for a better tomorrow. For further information: http://www.technipenergies.com/
Tune into our channel and listen where it works best for you
This podcast, and more like it, is available on Spotify, iTunes, Google Podcasts, Breaker, Overcast, Pocket Casts & RadioPublic – subscribe and listen on your channel of choice.
You might also be interested in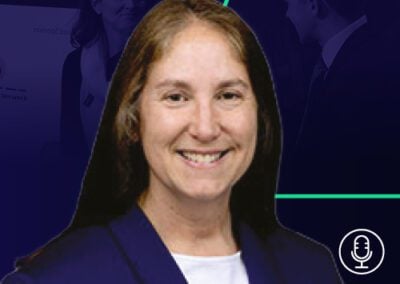 In this episode of the WEC Podcast, Gayle talks to us about how not to feel overwhelmed or behind the curve when it comes to transformation and how to balance the cost of making significant changes to existing operations in the short term for long term gains. We also discuss what keeps Gayle excited about her role every day and the importance of Grant Thornton's business resource groups in maintaining diversity and inclusion goals Listen Here