Women's Energy Council Podcast
Oyango A. Snell, SVP, General Counsel & Corporate Secretary, Western States Petroleum Association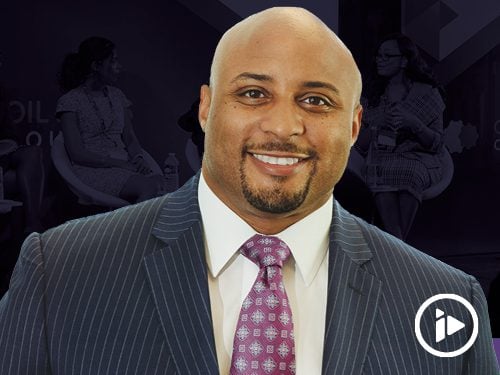 29 June 2021
In this month's episode of the Women's Energy Council podcast, we are in conversation with our first male ally to appear on the show! Oyango A. Snell is Senior Vice President, General Counsel and Corporate Secretary for the Western States Petroleum Association, and describes himself as an unapologetic advocate for women and historically marginalized groups. In many of our conversations on this podcast we have discussed the need for allyship at the highest level to truly achieve the equity and inclusion so needed our industry. In discussing his own learnings as a male leader, Oyango illustrates his three-pronged approach to being a good ally, providing a helpful strategy for male leaders looking to be the change in this industry, and contributing to the all-important question of what can men do to help? Enjoy the episode!
Oyango A. Snell is a Certified Association Executive (CAE), professional speaker, and currently serves as Senior Vice President, General Counsel & Corporate Secretary for the Western States Petroleum Association (WSPA), an association representing the collective legislative, legal, and regulatory policy interest of energy companies in California, Arizona, Washington, Oregon, and Nevada. Oyango oversees WSPA's legal team and advises the President and CEO and Board of Directors on corporate governance, antitrust compliance, labor and employment, energy matters, and environmental law issues. As an unapologetic advocate for women and racial/ethnic minorities, Oyango also leads WSPA's Diversity, Equity, and Inclusion movement.
Prior to joining the energy industry, Oyango served as regional legislative and regulatory counsel representing the Property Casualty Insurers Association of America (PCI) on critical issues impacting the insurance industry. Before joining PCI, Oyango spent his professional career in state government relations in both the public and private sectors in Columbus, Ohio, which included a political bid for the Ohio State Senate. Oyango earned his law degree at The Ohio State University and holds a Master of Business Administration from Franklin University in Columbus, Ohio. He completed his undergraduate studies at Central State University, a historically Black college in Wilberforce, Ohio, and is a candidate for a Doctorate in Education, Organizational Change and Leadership at the University of Southern California.
Oyango is licensed to practice law in the State of Ohio and registered as in-house counsel with the State Bar of California. He is a member of the American Society of Association Executives where he serves on the 2021-2022 Ethics Advisory Committee, the National Speakers Association where he serves as a member of the Online Learning Committee, and the California Society of Association Executives where he serves as a member of the Inaugural Diversity, Equity, and Inclusion Task Force. Oyango continues to exemplify a servant-leadership mentality through his work with United Way California Capital Region where he serves as the Chair of the Board of Directors. He and his wife, Shauna, are the proud parents of two boys, Brennan and Carter.
Founded in 1907, WSPA is the oldest petroleum trade association in the United States.
Western States Petroleum Association (WSPA) is a non-profit trade association that represents companies that account for the bulk of petroleum exploration, production, refining, transportation and marketing in the five western states of Arizona, California, Nevada, Oregon, and Washington. WSPA's headquarters is located in Sacramento, California. Additional WSPA locations include offices in Torrance, Concord, Ventura, Bakersfield, and Olympia, Washington.
WSPA is dedicated to ensuring that Americans continue to have reliable access to petroleum and petroleum products through policies that are socially, economically and environmentally responsible. We believe the best way to achieve this goal is through a better understanding of the relevant issues by government leaders, the media and the general public. Toward that end, WSPA works to disseminate accurate information on industry issues and to provide a forum for the exchange of ideas on petroleum matters.
Find out more here http://www.wspa.org
Tune into our channel and listen where it works best for you
This podcast, and more like it, is available on Spotify, iTunes, Google Podcasts, Breaker, Overcast, Pocket Casts & RadioPublic – subscribe and listen on your channel of choice.
You might also be interested in