Podcast
Interview with
Matt Sands, Managing Member of Silverheels Investments and Host of The Mineral Rights PodCast
Published on: 5 October 2020
Fellow Podcaster Matt Sands joins us from The Mineral Rights Podcast to discuss how he got into the minerals space back in 2015 and why he saw the need to help educate mineral owners by generating content on his podcast.
Matt is an engineer with over 20 years of oil & gas industry experience. He was previously employed with Shell Exploration & Production Company and served in various engineering, planning, and leadership roles.  He is now a principle at Silverheels Investments LLC, a mineral rights and royalty interest advisory and investment company.  He is also a member of the Board of Directors of the Colorado Chapter of the National Association of Royalty Owners.  Matt graduated from the Colorado School of Mines with a BS in Engineering with a Mechanical Specialty and a Minor in Public Affairs.
Tune into our channel and listen where it works best for you
This podcast, and more like it, is available on Spotify, iTunes, Google Podcasts, Breaker, Overcast, Pocket Casts & RadioPublic – subscribe and listen on your channel of choice.
You might also be interested in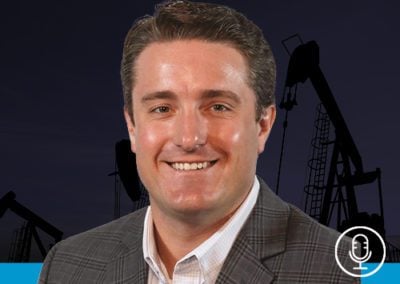 Ben Heinzelmann, President of Energy Domain came onto the podcast to walk us through the evolution of the Minerals Management space and how his team has continued adding value to their minerals clients through the launch of Energy Domain and Energy Freelance. Listen here. Listen Here