Women's Energy Council Podcast
Interview with Heather Culbert , Co-Founder at Board Ready Women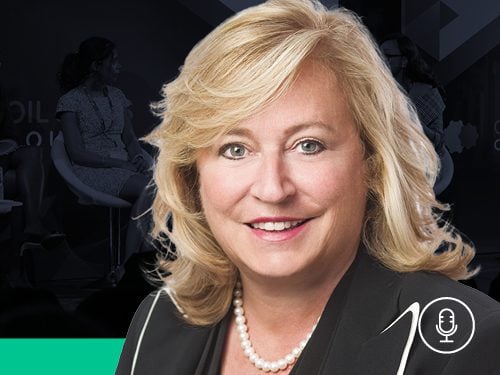 Published on 28 February 2022
In this month's special episode of the Women's Energy Council Podcast, we sat down with the 2021 Canada Assembly WEC Executive of the Year, Heather Culbert. Heather is a Board Member for various organisations including Whitecap Resources, and co-founded Board-Ready Women, a non-profit dedicated to supporting and highlighting those women ready to take on Board positions in Alberta and wider Canada. One key lesson that shines bright in this episode is that building of trust and strong relationships can be key to one's success as a leader. Particularly for those women looking to take the next step in their careers toward Board positions, Heather advises that networking is the most crucial first step. Throughout this discussion Heather's passion for people development truly shines through, and her dedication to supporting other women in achieving their goals shows why she was voted by her peers as Executive of the Year.
We hope you leave this episode feeling empowered to step out of your comfort zone, inspired to work hard to achieve your goals, and encouraged to support other women in doing the same. Enjoy the episode!
With over 27 years of experience in the oil and gas sector, Ms. Culbert has held senior positions in the oil and gas sector and was formerly the Senior Vice President of Corporate Services at Enerplus, a mid-sized oil and gas company.
Heather serves as Vice Chair on the Board of Export Development Canada (EDC) and Chairs the HR Committee. She was recently appointed the to the Board of The Fraser Institute. She is a Board member of Whitecap Resources Inc., Chair of the United Way World Leadership Council, a member of the She Leads Economic Council of Alberta and is past Chair of the Alberta Research and Innovation Advisory Council (ARIAC). She recently completed two terms as Chair of the Southern Alberta Institute of Technology.
Heather has been an active volunteer and philanthropist for many years and has co-founded both the Board Ready Women and Axis Connects not-for-profit organizations in Alberta. She is now the Co-Chair of the Calgary Cancer Centre campaign with the goal of raising $250 million. Heather has served as Board Chair of United Way of Calgary and Area, as a trustee of the Alberta Cancer Foundation, as a founder of C5 (Concerned Citizens for the Calgary Cancer Centre), Board Chair of the Alliance to End Violence, and Campaign Chair of the SAIT Promising Futures Campaign (phase II).
Ms. Culbert has been recognized for her leadership and community service and most recently is the recipient of the 2021 Women's Energy Council Female Executive of the Year Award. In March of 2019, she proudly received the Governor General's Sovereign Volunteerism Medal to recognize her exemplary philanthropic efforts in Canada. Heather has received numerous other awards and include; the BMO Celebrating Women 2016 Community and Charitable Giving award, a SAIT Honorary Bachelor of Science Degree in 2014, the Doc Seaman Generosity of Spirit Award as an individual philanthropist in 2013, the Alberta Centennial Medal for Community Service in 2005, and in 2003 she was recognized as SAIT's Distinguished Alumna.
Heather recently completed her ICD.D certification through the Haskayne School of Business ICD program.
Despite encouraging progress throughout the developed world, Canada continues to lag in terms of gender representation on boards, and Alberta is even farther behind. Women comprise 21% of board seats on Alberta-based companies on the TSX Composite Index; the national average is 22%.
Board Ready Women is a non-profit organization that has accepted this challenge and is making a meaningful difference by improving female representation on boards of various types of Alberta corporations across all industries. Since launching in July 2018, over 300 women have joined the BRW network.
Tune into our channel and listen where it works best for you
This podcast, and more like it, is available on Spotify, iTunes, Google Podcasts, Breaker, Overcast, Pocket Casts & RadioPublic – subscribe and listen on your channel of choice.
You might also be interested in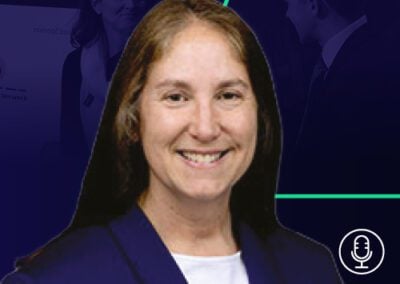 In this episode of the WEC Podcast, Gayle talks to us about how not to feel overwhelmed or behind the curve when it comes to transformation and how to balance the cost of making significant changes to existing operations in the short term for long term gains. We also discuss what keeps Gayle excited about her role every day and the importance of Grant Thornton's business resource groups in maintaining diversity and inclusion goals Listen Here