Women's Energy Council Podcast
Interview with Katherine Roe, CEO of Wentworth Resources.
Publish 6 June 2022
In this month's episode of the Women's Energy Council podcast, we sat down with Katherine Roe, CEO of Wentworth Resources. Throughout this discussion we were struck by Katherine's passion and conviction in the importance of energy production for Tanzania, from Wentworth's perspective as a leading supplier of natural gas in the country. We discuss the importance of a differentiated approach to the energy transition in the developing vs developed world, and that conventional energy production and sustainability are not necessarily mutually exclusive. Following our discussions in April with another female leader in African oil and gas, Khady Ndiaye of Kosmos Energy, it is fantastic to see senior female executives leading the charge for reliable, sustainable energy provision on the continent. Enjoy the episode!
Katherine joined Wentworth in 2014, initially as Vice President Corporate Development and Investor Relations and then as the Company's Chief Financial Officer before being appointed CEO in 2019. Katherine has over 20 years of senior corporate and capital markets experience and prior to joining Wentworth, Katherine spent 11 years at Panmure Gordon & Co, where she headed up the Natural Resources team, with a principal focus on the oil and gas sector. Katherine has experience across a number of international jurisdictions with exposure to emerging and development markets, particularly in Africa.
She is also currently independent Non-Executive Director and Audit Chair of Longboat Energy plc and independent Non-Executive Director of ITM Power plc.
Wentworth is one of Tanzania's leading onshore natural gas providers, with a core producing asset at Mnazi Bay, in the onshore Rovuma Basin in Southern Tanzania.
Working closely with its partners, Wentworth has a vital role in increasing supply to support Tanzania in its goal of delivering universal energy access by 2030.
For further information: https://www.wentplc.com/
Tune into our channel and listen where it works best for you
This podcast, and more like it, is available on Spotify, iTunes, Google Podcasts, Breaker, Overcast, Pocket Casts & RadioPublic – subscribe and listen on your channel of choice.
You might also be interested in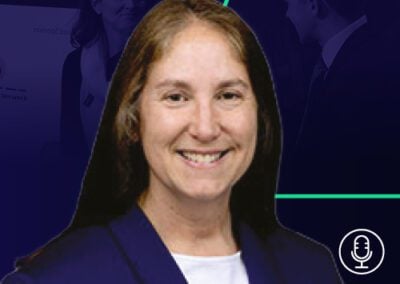 In this episode of the WEC Podcast, Gayle talks to us about how not to feel overwhelmed or behind the curve when it comes to transformation and how to balance the cost of making significant changes to existing operations in the short term for long term gains. We also discuss what keeps Gayle excited about her role every day and the importance of Grant Thornton's business resource groups in maintaining diversity and inclusion goals Listen Here