Women's Energy Council Podcast
Interview with Scott Mackin, Managing Partner of Denham Capital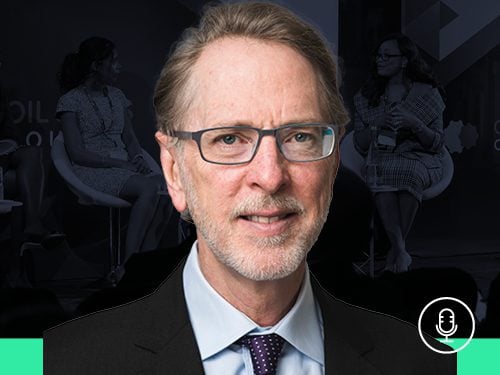 Published on 07 March 2022
This week marks the first instalment of the Energy Council March features month, during which we will be releasing extra content in celebration of International Women's Day. In this episode, we sat down with Scott Mackin, Managing Partner at Denham Capital and angel investor with Alma.
Throughout the episode, Scott proves the power of recognising internal and external biases, and the impact one can have by committing to greater inclusion. Based on his experience, Scott provides us with clear and comprehensive advice for women looking to become angel investors themselves, and those looking for funding for their own start-ups. Listen in to hear why Scott is passionate about funding female-led businesses, and his views on what men can do to move the dial on diversity and inclusion. Enjoy the episode!
Scott Mackin is a Managing Partner of Denham Capital and heads the firm's Sustainable Infrastructure team. Scott brings over 25 years of energy experience to Denham and is a member of the Investment Committee and Valuation Committee. He currently serves on the Board of Directors of Ceiba Energy, Endeavor Energy, Nexif Energy and Rio Energy and is a member of the Advisory Committee of Themis Energy. Scott is a frequent guest speaker at the London Business School and the inaugural Chairman of the Emerging Markets Private Equity Association (EMPEA) Energy and Infrastructure Council. He is also a Business Mentor for under-employed young people for The Prince's Trust.
Prior to joining Denham, Scott was CEO of Covanta Energy Corporation, President of Ogden Energy, and General Counsel at Ogden Projects. He also was an Associate at Schnader, Harrison, Segal & Lewis and Law Clerk to the Hon. Daniel H. Huyett III, Federal District Court for the Eastern District of Pennsylvania. Scott has a Juris Doctorate degree from University of Michigan Law School and a B.A., Honors Program, from Villanova University.
Founded in 2004, Denham Capital is a global energy, resources and sustainable infrastructure investment firm, with more than $12 billion of invested and committed capital across multiple fund vehicles since inception. Specializing in private equity, infrastructure and debt, Denham invests in sectors that are central to the economic and energy transitions happening globally. Denham delivers the sustainable infrastructure, energy and mineral resources needed for today and tomorrow.
Denham Capital sponsors entrepreneurs, delivering the financial resources and industry expertise needed to create and grow successful infrastructure and resource businesses. The firm seeks to establish long term partnerships with entrepreneurs and companies who share it's vision for growth and value creation. Denham's investment teams have extensive infrastructure, energy and resources investment experience, including technical experience as engineers, operators, and business owners.
Tune into our channel and listen where it works best for you
This podcast, and more like it, is available on Spotify, iTunes, Google Podcasts, Breaker, Overcast, Pocket Casts & RadioPublic – subscribe and listen on your channel of choice.
You might also be interested in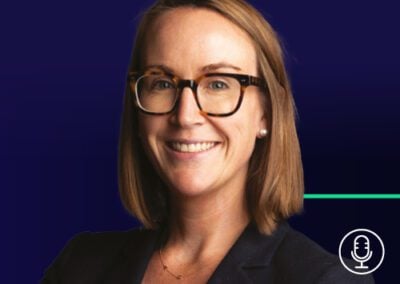 Whitney Hughes-Plummer, Managing Director and Partner, Boston Consulting Group joins us to share key findings from the report Untapped Reserves 3.0, which assesses diversity, equity, and inclusion (DE&I) in the energy sector. Listen here. Listen Here