Women's Energy Council Podcast
Lindsey McCarty, Managing Partner, Selenite Energy Partners & Ashley Zumwalt-Forbes, Director & President, Black Mountain Metals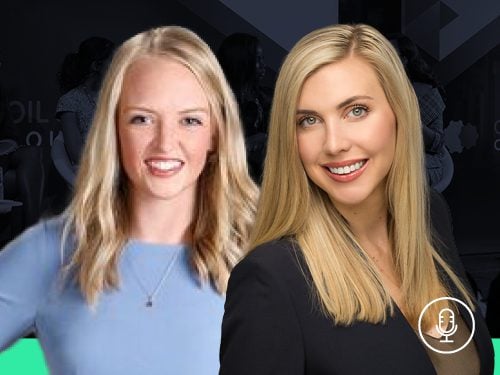 Published on 30 August 2021
On this month's episode of the Women's Energy Council podcast, we were joined by Lindsey McCarty, co-founder, Managing Partner, and COO for Selenite Energy Partners, and Ashley Zumwalt-Forbes, Director, Co-Founder, and President within Black Mountain Group. Having both begun their careers in the oilfield just over a decade ago, Ashley and Lindsey describe the challenges they faced as female engineers on production sites in the 2000s. While there have been strides over the past few decades towards equality of opportunity in technical roles, their experiences illustrate the subtle nature of persisting injustice in the energy workplace today. Now, as employers themselves, they are seizing the opportunity to do better by their own employees, and discuss the importance of improving representation, acknowledging one's own biases and holding perpetrators of injustice accountable. Enjoy the episode!
Lindsey McCarty is co-founder, Managing Partner, and COO for Selenite Energy Partners, a structured capital investment company based in Oklahoma City. Prior to Selenite, she served as Vice President of Reservoir Engineering and Business Development for PayRock II, a private oil and gas operator. She began her career with Marathon Oil, where she was given exposure to production, reservoir, completions, planning, and management roles in various locations across the United States. She received her bachelor's degree in Petroleum Engineering from the University of Oklahoma in 2008, an MBA from the University of Houston in 2012, and is a licensed Professional Engineer. In 2018 Lindsey was named one of Oil and Gas Investor's Forty Under 40 honorees. Outside of work, Lindsey enjoys spending time with her husband and their two sons, working on home renovations, and knitting.
Ashley Zumwalt-Forbes is an engineer with nine years' experience in acquiring, financing, and developing both greenfield and brownfield natural resources projects around the globe. Ms. Zumwalt-Forbes currently serves as a Director, Co-Founder, and President of Black Mountain Metals, a private battery metals mining company, Black Mountain Exploration, a private natural gas company, and Black Mountain CarbonLock, a private carbon negative company. Ms. Zumwalt-Forbes also serves on the Strategic Advisory Board for Hennessy Capital's fifth SPAC (NASDAQ: HCICU), the Female Venture Fund, TCU's Energy Institute, Polestar (Volvo's EV brand), and OU's School of Petroleum Engineering. Prior to joining Black Mountain in 2017, Ms. Zumwalt-Forbes worked in several Lead Engineering roles at ExxonMobil and XTO Energy, managing drilling, completions, and planning aspects of international shale exploration, laying the groundwork for >US$1 billion capital deployment.
Ms. Zumwalt-Forbes graduated summa cum laude from the University of Oklahoma with a B.S. in Petroleum Engineering and holds an MBA from Harvard Business School. Ms. Zumwalt-Forbes was recently highlighted as the featured honoree on the 2020 Forbes 30 under 30 in Energy list.
Tune into our channel and listen where it works best for you
This podcast, and more like it, is available on Spotify, iTunes, Google Podcasts, Breaker, Overcast, Pocket Casts & RadioPublic – subscribe and listen on your channel of choice.
You might also be interested in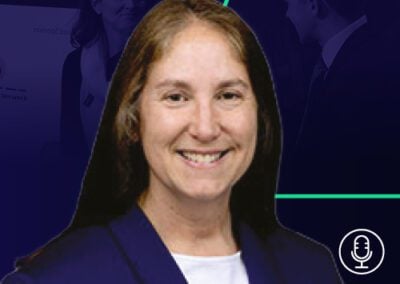 In this episode of the WEC Podcast, Gayle talks to us about how not to feel overwhelmed or behind the curve when it comes to transformation and how to balance the cost of making significant changes to existing operations in the short term for long term gains. We also discuss what keeps Gayle excited about her role every day and the importance of Grant Thornton's business resource groups in maintaining diversity and inclusion goals Listen Here