Women's Energy Council Podcast
Ima Ofulue, Chief Human Resources Officer, Oando Plc
04 March 2021
In this episode of the Women's Energy Council Podcast, Ima Ofulue joins us from Oando Plc in Lagos, to share with us her journey to HR, and her belief in the potential of energy project development in Africa. With her background in talent development, Ima provided some useful advice for women transitioning jobs or those looking for new roles. She expressed that it can be lonely at the top for c-level women, so those in less-senior positions need only reach out for guidance and utilize the supportive resource that executive women can provide.
We hope you enjoy the episode!
Ima Ofulue Professional Biography
Ima Ofulue is a senior Human Resources professional with over 12 years' experience working with several reputable companies. Prior to joining the company, she worked for FMC Technologies, a leading Oil and Gas Service company with specialty in subsea technologies where she managed the company's global mobility programme in addition to having  direct responsibility for the delivery of domestic human resources function for the subsea division in Houston, Texas.
Ima started her career in the financial services industry, working for Northwestern Mutual Financial Network as a recruiter and ultimately transitioned into the oil and gas industry when she joined Halliburton/KBR in 2002. While at Halliburton/KBR, Ima worked in the Middle East and Houston offices with responsibilities ranging from start-up operations, global staffing, employee relations and talent development projects before moving on to join  FMC Technologies in a management role.  Her training, experience, and certifications covers a broad spectrum of strategic human resources functions ranging from talent management & development, international human resources, recruitment, and compensation.
Ima is a Certified Professional in Human Resources (PHR) and has a Bachelor's degree in Political Science from Missouri State University and a master's in Business Administration (MBA) from Drake University. She is also has several compensation certifications including Certified Compensation Professional (CCP), Global Remuneration Professional (GRP) as well as extensive  work experience and training within the Oil and Gas human resources space.
Tune into our channel and listen where it works best for you
This podcast, and more like it, is available on Spotify, iTunes, Google Podcasts, Breaker, Overcast, Pocket Casts & RadioPublic – subscribe and listen on your channel of choice.
You might also be interested in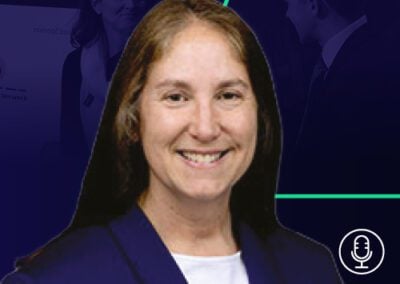 In this episode of the WEC Podcast, Gayle talks to us about how not to feel overwhelmed or behind the curve when it comes to transformation and how to balance the cost of making significant changes to existing operations in the short term for long term gains. We also discuss what keeps Gayle excited about her role every day and the importance of Grant Thornton's business resource groups in maintaining diversity and inclusion goals Listen Here