Women's Energy Council Podcast
Gabrielle Costigan, Managing Director, AIK Energy Austria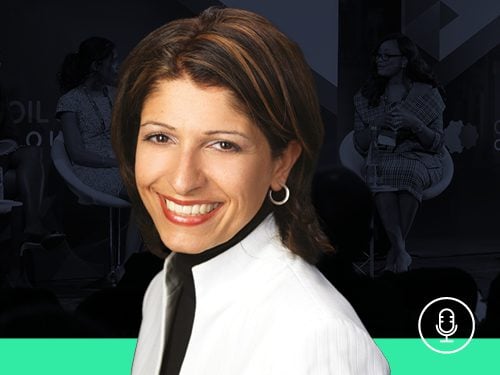 Published on 29 July 2021
In this month's episode of the Women's Energy Council podcast, we sat down with Gabrielle Costigan, Managing Director for AIK Energy Austria. Whether it was consulting major corporations into the digital age, building a new subsidiary from the ground up in war-torn Northern Iraq, or navigating BREXIT policy at the helm of a new Austrian company, Gabrielle has spent her career going where few others would dare. Her experience in these differing contexts equipped her with the skills needed to recruit a strong team and build a company culture in the midst of the COVID-19 crisis. Join us as she shares her strategy in navigating tumultuous times, and describes the importance of a varied lived experience. Enjoy the episode!  
Gabrielle Costigan is Managing Director for AIK Energy Austria GmbH, a wholly owned trading subsidiary of AIK Group Ltd. AIK Energy is focused on the physical trading (import and export) of natural gas, electricity and oil across the Central and Eastern European region, mainly through its branch in Bucharest (Romania) and its hubs in Austria and Hungary.
Gabrielle previously formed part of the Senior Management team at OMV (an international oil & gas company, headquartered in Vienna) for 12 years, where she had accountability for the Exploration & Production business in Middle East and Australasia. She led CAPEX projects and executed safe operations, onshore & offshore in a variety of geographies, set strategy, led investment decisions, managed performance, led country-exits and entries and was involved in numerous acquisitions and divestments.
In 2018 in her role as COO – she was responsible for setting up CEE's largest Innovation Hub weXelerate located in Austria ensuring that established large corporates are coupled with startups for new innovative business.
He career started with Andersen Consulting (Accenture) in 1999, assessing and managing complex technical problems for Fortune 500 companies for 10 years across a wide range of industries in the areas of operational excellence and supply chain.
She has studied engineering at Sydney University, Australia and holds an MBA with Major in Finance from London University.
AIK Energy Ltd. is a British holding headquartered in London, United Kingdom. The group has offices and operates in many countries in Europe, its activity being centered on the energy sector. Focused mainly in its early beginnings on trading petroleum products, crude oil and condensate across Central and Eastern Europe, the company gradually expanded its presence on the European gas & energy markets, being now registered in United Kingdom, Austria, Hungary, Slovakia, Romania, The Czech Republic, Italy, Greece, Ukraine and Moldova. AIK Energy Group has now business operations in the sectors of power, renewables, natural gas and oil products, its main hubs being represented by AIK Energy Ltd. – United Kingdom, AIK Energy Austria, AIK Energy Hungary and AIK Energy Romania.
Find out more here http://www.aikenergy.com
Tune into our channel and listen where it works best for you
This podcast, and more like it, is available on Spotify, iTunes, Google Podcasts, Breaker, Overcast, Pocket Casts & RadioPublic – subscribe and listen on your channel of choice.
You might also be interested in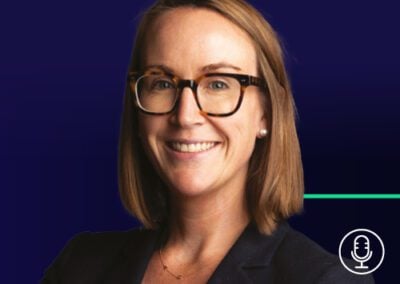 Whitney Hughes-Plummer, Managing Director and Partner, Boston Consulting Group joins us to share key findings from the report Untapped Reserves 3.0, which assesses diversity, equity, and inclusion (DE&I) in the energy sector. Listen here. Listen Here