Women's Energy Council Podcast
Interview with Carol Howle, EVP Trading & Shipping at BP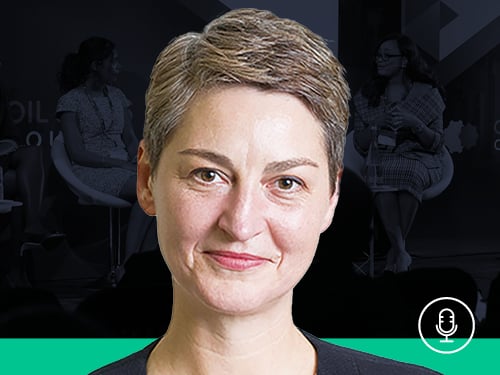 Published on 29th November 2021
On this month's episode of the Women's Energy Council podcast, we caught up with Carol Howle, EVP Trading & Shipping at bp. Following a turbulent year that turned the industry on its head, Carol describes that it is exactly this constant change and dynamism that keeps her excited about working in the oil and gas industry. She discusses the important role her trading and shipping portfolio will play in the decarbonisation of several industries, with projects such as a scaling power business, global integrated gas solutions, building a bio business, and exploring lower carbon shipping fuels. Carol goes on to say that given that the rapid rate of change, this transition will require many skillsets and perspectives, and therefore encourages the audience to use their voices, challenge the status quo and ask questions. We hope that listeners will end the episode feeling inspired as we did – enjoy!
Before taking on her current role, Carol ran bp Shipping and was the chief operating officer for IST oil. She has more than 20 years in the energy industry, many in integrated supply and trading. Previous roles, include chief operating officer for natural gas liquids, regional leader of global oil Europe and finance. Carol also served as the head of the group chief executive's office.
The world is changing fast and our industry is changing with it. The energy mix is shifting towards lower carbon sources, driven by technological advances and growing environmental concerns. In bp, we will help drive this transition – and our business will be transformed by it. We are continually looking for talented, committed and ambitious people to help us shape the face of energy for the future.
Find out more https://www.bp.com/
Tune into our channel and listen where it works best for you
This podcast, and more like it, is available on Spotify, iTunes, Google Podcasts, Breaker, Overcast, Pocket Casts & RadioPublic – subscribe and listen on your channel of choice.
You might also be interested in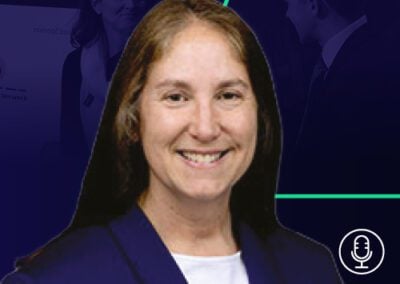 In this episode of the WEC Podcast, Gayle talks to us about how not to feel overwhelmed or behind the curve when it comes to transformation and how to balance the cost of making significant changes to existing operations in the short term for long term gains. We also discuss what keeps Gayle excited about her role every day and the importance of Grant Thornton's business resource groups in maintaining diversity and inclusion goals Listen Here