Women's Energy Council Podcast
Interview with Tessa Davis, Partner at Morrison & Foerster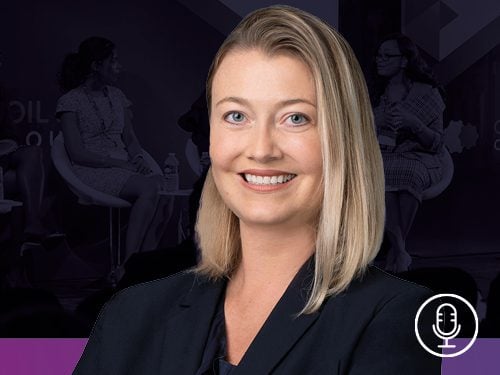 Published on 14th December 2021
In this month's episode we sat down with Tessa Davis, Partner at Morrison & Foerster's Singapore office. Having built her career on several different continents, Tessa has first-hand experience of what it means to be a senior female leader in varying cultures and contexts. Her candid stories of awkward boardrooms and failed diversity projects are both entertaining and enlightening, showing how good intentions are not always enough to create an inclusive workplace. However, she also highlights the great joys a career in energy can offer, and encourages listeners that the best way to be a success, is to simply be yourself. Enjoy the episode!
Tessa Davis is an internationally recognized project finance lawyer, based in Singapore, who focuses her practice on the development, multi-sourced financing and acquisition of energy and infrastructure projects, particularly oil & gas (including liquefied natural gas (LNG)), renewable and conventional power projects. During her 20 years in practice, Tessa has lived and practiced in New York, London and Asia and has a proven track record of leading multi-billion dollar transactions in the Americas, Europe, the Middle East and across Southeast Asia. In addition, through her pro-bono work and other contributions, Tessa actively supports multiple humanitarian nonprofit organizations that provide services for migrant workers, refugees and survivors of human trafficking, slavery, and abuse.
Morrison & Foerster is a global firm of exceptional credentials. The firm is recognized throughout the world as a leader in providing innovative legal advice on matters that are redefining practices and industries.
Clients include leading technology and life science companies, Fortune 100 companies, and large financial institutions. MoFo also represents investment funds and startup companies, and over the years has supported many in their growth and development as leading industry players and household brands.
Morrison & Foerster has 1,000 lawyers who serve clients through a global network of 16 offices located in key technology, business, and financial centers in the United States, Asia, and Europe.
Find out more: https://www.mofo.com/
Tune into our channel and listen where it works best for you
This podcast, and more like it, is available on Spotify, iTunes, Google Podcasts, Breaker, Overcast, Pocket Casts & RadioPublic – subscribe and listen on your channel of choice.
You might also be interested in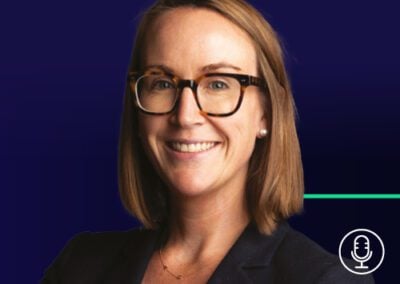 Whitney Hughes-Plummer, Managing Director and Partner, Boston Consulting Group joins us to share key findings from the report Untapped Reserves 3.0, which assesses diversity, equity, and inclusion (DE&I) in the energy sector. Listen here. Listen Here