Women's Energy Council Podcast
Interview with Khady Ndiaye, Vice President and Regional Director, West Africa at Kosmos Energy
Published on 28 April 2022
In this month's episode of the Women's Energy Council podcast, we sat down with Khady Ndiaye, Vice President and Regional Director, West Africa at Kosmos Energy. Besides sharing her own interesting journey to senior oil and gas executive, Khady also gives us insight into the journey of the oil and gas industry in Africa, and the future that still lies ahead for the region. In highlighting the immense potential that oil and gas discoveries present to African economies, Khady also describes the many opportunities these discoveries provide for Senegalese women looking to claim their place in the development of this industry. It was fantastic to discuss this hopeful future for energy on the African continent, and we hope you enjoy listening to the episode.
Khady will be speaking on Financing and Investment of the MSGBC basin at the MSGBC Basin Summit & Exhibition (9th – 11th May 2022, Dakar). Find out more here.
Khady Dior Ndiaye leads Kosmos Energy's activities in Senegal, where the company has significant business interests. In Senegal, Ms. Ndiaye manages business operations related to three important offshore natural gas discoveries, Guembeul, Teranga and Yakaar, as well as the Greater Tortue Ahmeyim liquefied natural gas project being developed in partnership with BP, Petrosen and Société Mauritanienne Des Hydrocarbures et de Patrimoine Minier. In her regional capacity, Ms. Ndiaye worked in Cote d'Ivoire where she oversaw business operations related to the exploration of five contiguous offshore blocks covering approximately 17,000 square kilometers.
Ms. Ndiaye joined Kosmos Energy most recently from Citibank, where she served as Chief Executive Officer for West and Central Africa in charge of managing Citibank's business in 14 countries. During her 20 years with Citibank, Ms. Ndiaye held a variety of leadership roles, amassing extensive business experience in corporate banking, capital markets, foreign exchange, trading, and regulatory affairs. She is a graduate of Georgetown University's School of Foreign Service, Washington D.C. and earned an MBA from Hautes Etudes Commerciales (HEC) Paris.
Kosmos is a full-cycle deepwater independent oil and gas exploration and production company focused on the Atlantic Margins. Our key assets include production offshore Ghana, Equatorial Guinea and U.S. Gulf of Mexico, as well as a world-class gas development offshore Mauritania and Senegal. Kosmos is listed on the New York Stock Exchange and London Stock Exchange and is traded under the ticker symbol KOS. As an ethical and transparent company, Kosmos is committed to doing things the right way. The Company's Business Principles articulate our commitment to transparency, ethics, human rights, safety and the environment. Read more about this commitment in our Sustainability Report.
For additional information, visit www.kosmosenergy.com.
Tune into our channel and listen where it works best for you
This podcast, and more like it, is available on Spotify, iTunes, Google Podcasts, Breaker, Overcast, Pocket Casts & RadioPublic – subscribe and listen on your channel of choice.
You might also be interested in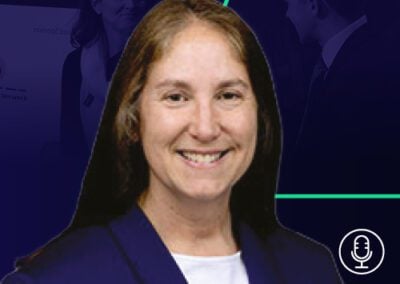 In this episode of the WEC Podcast, Gayle talks to us about how not to feel overwhelmed or behind the curve when it comes to transformation and how to balance the cost of making significant changes to existing operations in the short term for long term gains. We also discuss what keeps Gayle excited about her role every day and the importance of Grant Thornton's business resource groups in maintaining diversity and inclusion goals Listen Here