We are delighted to have hosted the 2022 APAC Assembly in-person in Singapore this past June, welcoming back decision-makers from across the energy value chain to discuss the changing tide in regional energy production. With pressure rising from ESG standards, increasing demand and a lack of new discoveries, stakeholders benefitted from discussions around how to build green energy capacity while maximizing value extraction from existing assets.
Energy Transition
Formulating a practical Energy Transition Roadmap for this diverse region with varying energy provision capabilities
Upstream M&A
Identifying the remaining areas of opportunity for Asian upstream assets, and the stakeholders stepping in to operate them.
Financing for the Future
Discussing continued bankability of oil and gas projects, to future-proof the Asian energy industry and fund the journey to net-zero.
08:30 Welcome Remarks
08:35 Chair's Welcome Remarks
Paul O'Keefe, Enterprise Client Leader, Asia Pacific, Aon

08:45 Opening Industry Keynote: Getting the Energy Transition right in Asia
09:00 Preparing for an Uncertain Future: Avoiding an Asian Energy Crisis of High Demand, Low Supply
10:00 Malaysia Keynote: Enabling Energy Transition Through Malaysia Bid Round 2022
10:15 Taking Ownership of Your ESG Story and Proactively Meeting Financing Conditionalities
11:15 NETWORKING COFFEE BREAK
12:00 Indonesia Keynote: Indonesia In-Focus: How to Benefit from Improved Fiscal Terms and Conditions
12:15 Regional M&A Updates – Unlocking Deal Flow in a Stagnating Market
13:15 China Keynote: The Continued Support of Chinese Energy Companies for Upstream E&P Projects: Pockets and Particulars of Project Interest
13:30  LUNCH BREAK
14:30 Don't Forget Digitalisation: New Developments for Improving Efficiency in Existing Assets 
15:30 Australia Keynote: Maintaining Competitive Operations in Australian Gas and Combatting Carbon Inefficiencies
15:45 Australia Keynote: Opportunities in Australian Reserves – Stimulating Exploration Activity through the Accelerated Geoscience Program
16:00 NETWORKING BREAK
16:45 The Changing Face of Capital: Innovative Financing Structures and New Investor Profiles Prepared to Bridge the Capital Gap
17:30 CLOSE OF DAY ONE & DRINKS RECEPTION
Drinks Reception sponsored by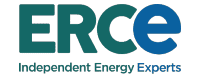 09:00 Welcome Remarks
09:05 Chair's Welcome Remarks
Paul O'Keefe, Enterprise Client Leader, Asia Pacific, Aon

09:15 Opening Industry Keynote: The Role of the Energy Industry in Decarbonising Asia Pacific
09:30 Discussing the Changing Role of the IOC in Asia, From E&P Operator to CCS Explorer, and How They Plan to Collaborate with Local Stakeholders
10:30 MORNING NETWORKING COFFEE
11:15  Global Keynote: Green Energy Transition of Oil & Gas Business in Ukraine: pre-and post- war priorities
11:30 Greening Gas – Ensuring Energy Security and Lengthening Asset Life-Span Through Forward-Thinking Infrastructure Investment
12:15 NEW ENERGIES IN FOCUS CO-HOSTED WITH SMBC
Host's welcome remarks

12:20 NEW ENERGIES LUNCH BREAK & NETWORKING
13:15 Race to Net Zero: An Outlook on the Pace of the Energy Transition for ASEAN and Beyond
13:30 Hydrogen Keynote: The Lion's Share of Hydrogen: Experiences and Insights from an E&P Producer Turned
Hydrogen Stakeholder
13:45 The Case for Hydrogen – Discussing Opportunities for Early Entrance and Feasibility of an Asian Hydrogen Market
14:45 ATERNOON NETWORKING COFFEE

15:35 Philippines Keynote: Building a Legal Framework for the Energy Transition in the Philippines
15:45 Is Offshore Wind the New Frontier for Oil and Gas Producers?
16:30 Closing Remarks, End of Day 2
18:00 AWARDS DINNER PRE-DRINKS
ASIA PACIFIC AWARDS DINNER
19:30 Arrival of Guests and Networking
19:45 Call for Dinner
20:00 Opening Remarks from the Energy Council – Emma Shewell, Portfolio Manager, APAC
20:05 Chair's Welcome Address – Paul O'Keefe, Enterprise Client Leader, Asia Pacific, Aon
20:15 Dinner is served
21:30 Awards Ceremony – Hosted by Paul Foster
22:00 Awards End & Drinks
23:00 Close of Dinner
Senior Director Business Development Renewables and Country Representative Vietnam, Equinor
Join Council + For Access To All Energy Council Events
Council + membership is dedicated to connecting senior energy executives with investors and financiers globally. One annual fee gives you access to all of our events as well as a huge number of other tailored benefits.
he Energy Council's annual APAC Awards represent a regional benchmark of excellence for those working in our industry. Recognising and celebrating the individuals and companies at the forefront of first-class deals, value creation or exceptional financial and operating performance.
In 2022, our esteemed panel of judges honoured the leading individuals and companies across 9 categories, including the new APAC New Energy Trailblazer of the Year award.
To enquire about attending or hosting a table – please get in touch with Jack Ingram, VP Corporate Development: [email protected].
Congratulations once again to our 2022 Award Winners
APAC NOC of the Year – PTTEP
APAC Company of the Year (Upstream) – MedcoEnergi
APAC Company of the Year (Midstream/LNG) – AG&P
APAC Company of the Year (Downstream) – PTTGC
APAC Company of the Year (Energy Services, Offshore & Marine) – BW Offshore
APAC Innovation of the Year – Transit Energy
APAC Deal of the Year – MedcoEnergi
APAC Executive of the Year – Roberto Lorato, CEO, MedcoEnergi
APAC New Energy Trailblazer of the Year – Sunseap
"The Asia-Pacific Energy Assembly is always a great way to start-off the new year.  It continues to be well attended by senior oil & gas executives from across the region. In recent years the addition of sessions on LNG is particularly beneficial given Asia's pivotal role in driving global demand for cleaner energy."
ANDREW SECK
Vice President, LNG Marketing & Shipping, Total Africa
"It was a great event, well organized. Big opportunity to meet the industry's professionals and leaders to exchange ideas and more importantly learn from all industry's sectors, producers, buyers, innovators, financing institutions as well as law firms. Congratulations Energy Council, for another successful event."
WESTANA WIRAATMADJA
President Director, PT Energi Nusantara Merah Putih
"APAC Energy Assembly is certainly one of the great conferences in Asia Pacific region covering wide range of senior people and wide range of topics."
YASUO RYOKI
Chairman, Osaka Gas Australia
Become a Sponsor
Build authority, expand your network and shape the future of the industry with us.
Apply to Speak
Interested in speaking at the Asia Pacifc Energy Assembly
2023?
Have a question?
Fill out the form below and a member of the team will be in touch!