Lifetime Achievement Awards Dinner
14 October 2021
Houston, Texas
Our Lifetime Achievement Award celebrates the triumphs and successes of those individuals who have made a true difference in their industry. These executives are responsible for pioneering new frontiers, pushing boundaries, for inspiring others and for achieving growth in challenging markets as well as giving back to the communities. They are those that we should be proud of and that we benchmark industry excellence to.
Given the theme of structural change and industry consolidation across the sector, we will also be introducing a "Deal of the Year" award for the first time this year.
LIFETIME ACHIEVEMENT AWARDS

2021 RECIPIENTS
The Energy Council is excited to bring together the oil & gas industry to celebrate the careers of John Sellers & Cody Campbell, Co-CEOs of Double Eagle.  After meeting in junior high, playing football together at Canyon High School and then attending Texas Tech University, Cody & John have morphed their friendship into one of the most dynamic duos the Permian Basin has ever seen. After some humble beginnings in 2006, Sellers & Campbell began flipping oil & gas leases in 2009 and since have made ~$10 billion in exits, including their most recent sale to Pioneer Natural Resources for $6.4 billion in April 2021.
LIFETIME ACHIEVEMENT AWARDS

DEAL OF THE YEAR
Given the narrative of structural change and industry consolidation that has developed over the past 12 months, and with an improving oil price outlook and a narrowing bid-ask spread resulting in a number of headline deals closing over the past 6-9 months with more likely to follow, we will be introducing a Deal of the Year award this year to recognise those players in the market who have made truly accretive additions to their portfolio.
The winner will be elected via a public vote and will be selected based on the number of votes received
Devon Energy and WPX Energy Complete Merger of Equals Transaction ($5.75 Billion All-stock Merger)
ConocoPhillips Acquires Concho Resources for $13.3bn
Chevron Completes $13bn Takeover of Noble Energy
Pioneer Natural Resources Acquires Parsley Energy in an all-stock acquisition valued at over $7 billion
Cabot Oil & Gas Corp. agreed to merge with Cimarex Energy Co., combining two mid-tier shale drillers in an all-stock transaction valued at about $7.4 billion
Pioneer Natural Resources Acquires DoublePoint for about $6.4 billion
SUBMIT YOUR VOTE FOR DEAL OF THE YEAR
LIFETIME ACHIEVEMENT AWARDS

2021 SPONSORS
Tier 1 Dinner Table
A 10 seater table, positioned towards the front of the room with premium wines and your company's branding displayed

Tier 2 Dinner Table
A 10 seater table with your company's branding displayed

Individual Dinner Ticket
A single ticket to join a table at the Awards Dinners
LIFETIME ACHIEVEMENT AWARDS

PREVIOUS RECIPIENTS
Howard Newman
Managing Partner & Co Founder, Pine Brook Partners
2019 Recipient
Mr. Newman is a managing partner of Pine Brook, which he co-founded in 2006. He is also a member of the Firm's Management Committee and Investment Committee. Mr. Newman represents Pine Brook on the board of Elevation Resources Holdings, LLC.
Prior to co-founding Pine Brook, Mr. Newman was with Warburg Pincus for 22 years, most recently as vice chairman and senior advisor, and as a senior member of the firm's management and investment committees. At Warburg Pincus, he led or co-led READ FULL BIO >>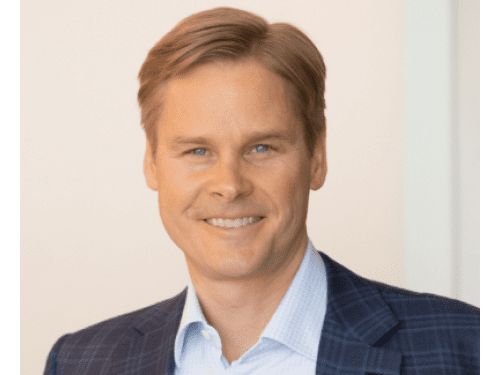 Wil Vanloh
Founder & CEO, Quantum Energy Partners
2018 Recipient
Mr VanLoh founded Quantum in 1998 and serves as CEO of the firm and as Chairman of Quantum's Executive and Investment Committees.  Wil leads the firm's capital allocation process, charts the firm's investment strategy and oversees all investment activities, working closely with the Executive Team and investment team to ensure successful implementation and execution.
Prior to Quantum, Wil co-founded Windrock Capital, Ltd., an energy investment banking firm specializing in providing merger, acquisition READ FULL BIO >>
Ken Hersh
Co-Fonder & Advisory Partner, NGP
2017 Recipient
Hersh joined Morgan Stanley's investment banking division in 1985, where he worked with an energy group. Richard Rainwater offered him a position as a manager for Natural Gas Partners, a newly formed private equity fund in 1988. Along with Rainwater and Gamble Baldwin, Hersh and David Albin co-founded the private equity fund Natural Gas Partners (NGP) in November 1988, as an energy fund focused on the oil and gas industries. By the early 1990s the firm had established a pattern of funding entrepreneurs READ FULL BIO >>
Bobby Tudor
Chairman & CEO, Tudor, Pickering, Hold & Co
2016 Recipient
Bobby Tudor serves as the Chairman of Tudor, Pickering, Holt & Co., LLC. Tudor was previously a partner with Goldman Sachs & Co. prior to founding Tudor Capital.
During his nearly 20-year career with Goldman Sachs, Tudor worked in the New York, London and Houston offices, in varying capacities including head of southwest region and head of European industrial & natural resources group.
Tudor holds a BA in English and Legal Studies from Rice University and a JD from Tulane Law School.
Thomas Petrie
Chairman, Petrie Partners
2015 Recipient
Prior to joining the firm in 2012, Mr. Petrie was Vice Chairman of Bank of America Merrill Lynch. Previously, he was a co-founder of Petrie Parkman & Co. Mr. Petrie was a former Managing Director and Senior Oil Analyst of The First Boston Corporation. During his career, Mr. Petrie has been an active advisor on more than $250 billion of energy related mergers and acquisitions, including many of the largest in the industry. Among his other assignments, Mr. Petrie led the teams that advised the Kingdom of Saudi Arabia on its natural gas initiative, the State of Alaska on gas pipeline options READ FULL BIO >>
Speak to a member of the team to discuss your involvement in the 2021 Lifetime Achievement Awards or register your interest below.