South America Assembly: Northern Edition
South America Assembly – Northern Edition is the most senior off-record energy investment platform focusing on upstream, midstream, power & renewables opportunities in Colombia, Peru, Guyana, Ecuador, and the Caribbean. In 2019, CEO-level open discussions focused on expectations of the upcoming bid rounds, project updates, and capital raising across the region.
The Who's Who in the region come and join us in Cartagena, Colombia on 4 October 2019 at the Intercontinental Cartagena de Indias for the 5th annual South America Assembly: Northern Edition
Thank you to all of our speakers, sponsors and participants for joining us in Cartagena.
Executives (CEO, CFO & Head of Region)
of the audience is VP Level and above
Financier or Investors in the audience
Countries represented, including Peru, Guyana, Ecuador & Caribbean
English Agenda
4

October

2019
08:00 am Morning Coffee and Registration
08:50 am Opening Remarks from Ben West, Portfolio Manager, Americas, The Energy Council
09:00 am Opening Panel: How Will Colombia Compete with the Rest of Latin America for Investment and Resources 
09:20 am Colombia's Current Upstream Landscape
09:30 am COLOMBIA: ONSHORE E&P OPPORTUNITIES
What are the expectations of the hydrocarbon licensing rounds?
What potential does Colombia hold for the development of unconventional assets and what implications does this have for the development of large scale Oil & Gas infrastructure?
What are the next steps? The view from Ecopetrol and its plans moving forward.
The biggest E&P challenges: access, operational efficiency, environmental and regulatory conditions
10:30 am Morning Networking Break
11:00 am COLLABORATION OPPORTUNITIES BETWEEN O&G AND ENERGY: DIVERSIFYING THE ENERGY MATRIX, POWERING O&G OPERATIONS AND MONETIZING GAS
Opportunities for O&G companies to use alternative energy sources to power their operations
Connecting projects to the grid: what are the benefits and challenges associated with using alternative energy sources (renewables & gas) for self-consumption?
The fundamentals required to successfully structure and execute PPA contracts
Supplying gas to the market – co-generation; LNG; termal Energy; gas infrastructure
 11:30 am ECUADOR: REGULATORY IMPROVEMENTS AND UPSTREAM PROSPECTS
What do the planned bidding rounds in November mean for the future of the Oil & Gas sector in Ecuador?
Improving the fiscal situation and providing opportunities for international companies look to enter the market
12:15 pm Networking Lunch Break
1:30 pm PERU: UPCOMING OPPORTUNITIES & LESSONS LEARNT
The transformation of the O&G industry in Peru, and how it has become a major contributor to the country's economic growth
Favourable investment promotion conditions and positive regulatory updates to boost Peru's energy industry
Exploring the untapped resources in the Northern territory
Cross border relations and Peru as an LNG destination: pros and cons
2:15 pm OFFSHORE: WORTHWHILE OFFSHORE OPPORTUNITIES IN GUYANA, COLOMBIA & THE CARIBBEAN
Monetizing Latin America's offshore assets – from discovery to market 
3:00 pm VENEZUELA: PREPARING FOR THE RE-OPENING OF THE MARKET
Dealing with international conflict, macroeconomic instability, and future prospects
What is the current state of the O&G industry in Venezuela and what type of opportunities could start to present themselves?
What should O&G companies be doing to prepare for the re-opening of the Venezuelan market?
3:30 pm Afternoon Networking Break
4:00 pm KEYNOTE: ALTERNATIVE CAPITAL MARKETS OPPORTUNITIES IN CANADA  
4:15 pm CAPITAL RAISING FOR ENERGY OPPORTUNITIES ACROSS THE REGION
¿Who are the new investors to the region?
An analysis of the region' most promising projects and opportunities
What challenges do investors face? What are the solutions?
Optionality and financing mechanisms across the region
5:00 pm OPPORTUNITIES IN CLEAN ENERGY – PROJECT DEVELOPMENT & PUBLIC AUCTIONS
Have the auctions met the expectations of the government and developers?
Have the changes to the terms & conditions for the upcoming auction made renewable projects more attractive for developers & investors?
What conditions are needed to negotiate and sign long term PPA contracts with off-takers?
What M&A opportunities are available to investors looking to grow their renewable energy portfolios?
The modernization of the grid, regional interconnectivity, generated distribution and storage
 5:40 pm Networking & Closing Drinks Reception
Spanish Agenda
OC

TO

BER 4, 2019
08:00 am Café y Registro
08:50 am Bienvenida de Ben West, Portfolio Manager, Americas, The Energy Council
09:00 am PANEL DE APERTURA ¿Cómo Competirá Colombia con el Resto de América Latina para Inversión y Recursos?
¿Cuáles son las características más atractivas de las subastas de energía de 2019-2020?
Expectativas vs. Realidad: ¿Qué se puede aprender de las rondas de 2019?
¿Próximos pasos? ¿Cuáles son los planes para las próximas rondas?
Optimización de la matriz energética de Colombia 
09:20 am La Perspectiva Actual de E&P en Colombia 
09:30am COLOMBIA: Oportunidades en el Sector de Gas y Petróleo 
¿Cuáles son las expectativas de los ganadores de las rondas de hidrocarburos?
¿Cuál es el potencial de los no convencionales en Colombia y cuáles serán las implicaciones del desarrollo a gran escala para la infraestructura de petróleo y gas?
¿Cuáles son los próximos pasos? El papel de Ecopetrol y sus planes en adelante.
Desafíos más grandes para E&P: acceso, operaciones, condiciones ambientales y regulatorias
10:30 am Networking & Café
11:00 am COLABORACION ENTRE PETROLEO & GAS Y ENERGIAS RENOVABLES Diversificando la Matriz de Energía, Electrificando las Operaciones de E&P y Monetizando el Gas
Las maneras en las que las empresas de petróleo y gas pueden utilizar fuentes de energía alternativas para sus operaciones
¿Cuáles son los beneficios y desafíos de utilizar fuentes de energías alternativas (renovables y gas) para consumo propio?
Los fundamentos para estructurar y ejecutar contratos PPA
Alternativas para el suministro de gas al mercado – Co-Generación, GNL, energía térmica, infraestructura de gas
11:30 am ECUADOR: Mejoras Regulatorias y Perspectivas de Upstream
¿Qué significan las subastas planificadas en noviembre para el futuro del sector del petróleo y el gas en Ecuador?
La mejora de la situación fiscal y las oportunidades que se presentan a empresas internacionales que buscan oportunidades para entrar el mercado.
12:15 pm Almuerzo y Networking
1:30 pm PERU: Oportunidades y Lecciones Aprendidas
La transformación de la industria del petróleo y el gas en Perú, y como se convirtió en un importante contribuyente al crecimiento económico en el país.
Condiciones favorables para promover la inversión y actualizaciones regulatorias positivas para apoyar la industria energética en Perú.
Explorar los recursos no aprovechados en el norte.
Relaciones transfronterizas y Perú como un destino para GNL: pros y contras
2:15 pm OFFSHORE: Oportunidades de Offshore en Guyana, Colombia y el Caribe
Monetizar los activos de offshore en America Latina – del descubrimiento al mercado
3:00 pm VENEZUELA: Preparación para la Reapertura del Mercado Venezolano
Conflicto internacional, inestabilidad macroeconómica, perspectivas de futuro
¿Qué es el estado actual de la industria de petróleo y gas de Venezuela y que tipo de oportunidades podrían presentarse?
¿Qué deben hacer las empresas de petróleo y gas para prepararse para la reapertura del mercado venezolano?
3:30 pm Networking & Café
4:00 pm Oportunidades Alternativas de los Mercados de Capitales en Canadá
4:15 pm FINANCIACION & INVERSION: Recaudar Fondos para Proyectos de Petróleo y Gas y Energía a través de la Región
¿Quiénes son los nuevos inversores de la región?
Un análisis de los proyectos y oportunidades más prometedores
Desafíos y soluciones para inversores
Diferentes opciones y mecanismos de financiamiento disponibles a través de la región
5:00 pm ENERGIA RENOVABLE: Oportunidades para Proyectos de Energía Renovable: Subastas, PPAs Privados, Fusiones y Adquisiciones
¿Las subastas de renovables han cumplido con las expectativas del gobierno y de los operadores?
¿Los cambios en los términos y condiciones para la próxima subasta han hecho que los proyectos renovables sean más atractivos para los desarrolladores e inversores?
¿Cuáles son las condiciones que se necesitan para negociar y firmar contratos de PPA de largo plazo con off-takers?
¿Qué oportunidades de fusiones y adquisiciones están disponibles para que los inversores creen carteras de energía renovable?
Modernización de la red, interconectividad regional, distribución y almacenamiento
 5:40 pm Networking & Aperitivos
2019 Advisory Board Members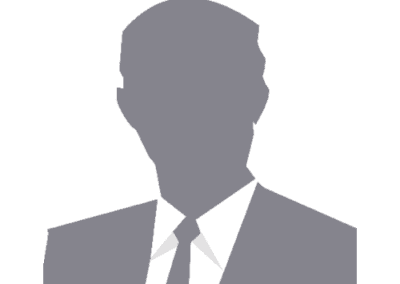 Dave Ting
Exploration Development Manager, South America, SHELL International Exploration and Production B.V.
Michael Stewart
Managing Director - Azilat Petroleum & Seacrest Petroleo Ltd., Seacrest Petroleo Ltd.
South America Energy Week proved to be the right place to be to understand where Argentina and Latam are standing today in energy matters and what arises on the horizon.
The South America Energy Week 2018 had an excellent agenda, covering the most relevant topics in the energy industry: oil & gas, renewable, financing, political and macroeconomic overview, regulations, techniques, successful cases. Speakers' selection was really great and networking environment and support were optimum. Congratulations for this great event!
Great experience and great networking!
Event Address
Intercontinental Cartagena de Indias
Carrera 1 #51, Cartagena, Bolívar, Colombia
Tel: +57 5 6424250
South America Assembly: Northern Edition