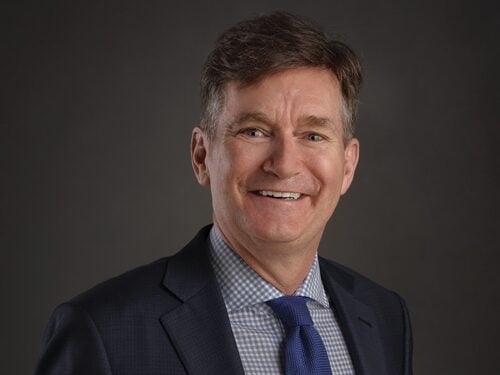 Adam Waterous
Managing Partner & CEO, Waterous Energy Fund
Prior to founding Waterous Energy Fund in January, 2017, Adam served as Global Head of Investment Banking and Head of Energy and Power, North America at Scotiabank, where he was responsible for all of Scotiabank's global Equity and Advisory activities and Scotia Waterous.
Under Adam's leadership from 2005 to 2016, Scotia Waterous was among the most active advisors in the oil and gas acquisition and divestiture market with transactions roughly evenly split between Canada, the United States and other countries.
Adam co-founded Waterous & Co., a predecessor firm to Scotia Waterous, in September 1991 where he was a member of the firm's Executive Committee and the head of the firm. Scotia Capital acquired Waterous & Co. in 2005.
Before co-founding Waterous & Co., Adam worked in the Mergers and Acquisitions department with First Boston Corporation in New York and in management consulting with McKinsey & Company in Toronto.
Adam has been active in many industry, community, health, arts, and education organizations. From 2013 to 2019, Adam served on the Harvard College Fund Executive Committee. In 2013, Adam was awarded the Queen Elizabeth II Diamond Jubilee Medal for his contributions to the community. In 2017, Adam received the Lifetime Achievement Award from the Oil and Gas Council. Adam received the 2019 Lefaivre Award, presented to an individual each year by the United Way of Calgary for exceptional volunteer service and community involvement.
From 2018-2020 Adam was Chair of Calgary Economic Development's Economic Strategy CEO Roundtable. From 2020-2021 Adam was a founding board member of Invest Alberta Corporation, the Government of Alberta agency that promotes the province and provides services to attract businesses in key growth sectors and high impact investment opportunities. Adam is Chair of the Board of Governors of Banff Centre for Arts and Creativity, one of Canada's foremost higher learning institutions and cultural destinations for fine arts, leadership development, mountain culture, and the environment.
Adam holds an Honours Business Administration degree from the University of Western Ontario and a MBA from Harvard Business School. Being in the top five percent of his class at Harvard, he was designated a Baker Scholar