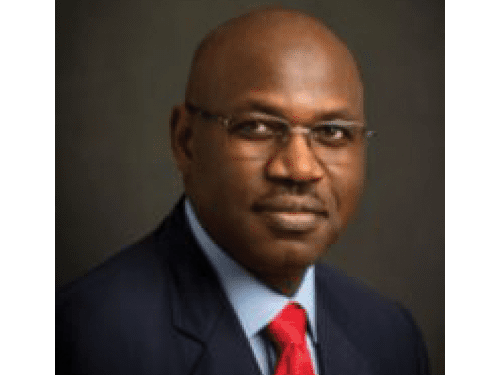 Engr. Ahmadu-Kida Musa
Deputy Managing Director, TOTAL E&P Nigeria
Mr. Ahmadu-Kida MUSA holds an Engineering Degree from Ahmadu Bello University in Nigeria as well as a Post Graduate Diploma in Petroleum Engineering from the French Petroleum Institute (IFP). He has over 32 years of experience in the Oil and Gas industry and has attended professional courses at the Massachusetts Institute of Technology, USA, and the Harvard Business School, USA.
Mr Musa joined Elf Petroleum Nigeria Limited now Total Exploration & Production Nigeria (TEPNG) in 1985. In the first 15 years of his career at Total, Mr Musa played key roles in many company projects including the OBITE Gas Plant Project (Onshore Nigeria), the AMENAM/KPONO Phase 1 Project (Offshore Nigeria), and the OML 58 Upgrade Project located Onshore Nigeria.
Following his field experience as an Offshore Installation Manager (OIM), Mr. Musa managed several Senior Operations portfolios and became the leader of the Operations domain in charge of the professional and career development of all Operations staff in TEPNG.
In 2014, Ahmadu-Kida Musa was appointed an Executive Director and a Member of the TEPNG Board.  He took charge of the Deepwater District as the Deputy Managing Director (DMD) in 2015. In this capacity, he is also a Member of the Board of Total Upstream Companies in Nigeria (TUCN). His portfolio as DMD DW includes the Egina Deepwater Development project that will bring an additional 200,000 bopd when put on stream.
Mr Musa is a sportsman and an avid Basketball Player. He holds several positions in the game of Basketball Administration both locally and internationally and is the current President of the Board of the Nigerian Basketball Federation (NBBF).